To satisfy shareholder expectations for ever-improving returns on capital and to meet customer demands for lower prices, there's nary a company on earth that isn't on a crusade to control costs, especially in the supply chain. For manufacturers, that means doing whatever it takes, year in and year out, to keep a lid on the prices of raw materials and component parts purchased from suppliers. In the automotive industry, purchasing departments, which control 60 to 80 percent of the bill for parts and materials, are under the gun to strive for 4 to 6 percent annual reductions in these costs.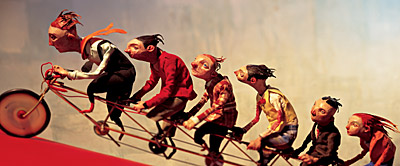 Facing such pressure, the paramount objective of the purchasing department of a typical original equipment manufacturer (OEM) is to negotiate a price that is lower than the market-based benchmark for that commodity or part. This causes buyers to solicit bids from their suppliers for every new program, and then award the contract to the supplier — new or existing — that agrees to deliver the right part with the right specs at the lowest price.
To be sure, bidding out every program and aggressively negotiating prices drives down manufacturing costs. Furthermore, the bidding process forces inefficient suppliers to understand why they lose bids and to make changes — or risk going out of business. This system also naturally imposes some pressure on producers to improve process technologies, to implement lean manufacturing, and to make more parts in countries where production costs are low. But in the end, purchasing executives of large companies with whom we have worked concede that the prices they're paying for parts and materials still are not as low as they'd like, and they still are not satisfied with other costs throughout their supply chains. And most don't believe that supply chain management, as currently prosecuted, is a source of competitive advantage.
We believe executives struggle, in part, because when they concentrate on "piece part" prices, they overlook the millions of dollars in potential costs generated by the constant one-upmanship inherent in the traditional bidding process — the rounds of post-auction engineering changes that drive low prices back up, supplier bankruptcies, late deliveries, and other fallout associated with a management process that encourages supplier turnover. Moreover, because buyers and suppliers are so intent on getting the price right, they don't examine or sufficiently communicate with each other about such other significant sourcing and production variables as design, faster time to market, quality, and innovation, which are all crucial to supply-based competitiveness.
There is a better way, and we've seen it work.
A few companies — often market leaders in their industries — have moved away from single-transaction interactions with suppliers. These leading corporate buyers have built what we call an advantaged supply network. An advantaged supply network does not have pricing self-interest as the only basis for the buyer–supplier relationship; rather, it aims for participants in the network jointly to create competitive advantage from diverse sources — for themselves and for others. Buyers strive to work closely with suppliers to attack inefficiencies and waste in the supply chain, to coordinate their business strategies, and to manage resources together for competitive advantage. Efficiency and innovation in manufacturing are gained through such cooperative buyer–supplier strategies as collaborative product and process planning, integrated engineering and design, and other forms of cooperation that lower total costs, decrease time to market, and improve the quality of the entire supply base's output.
Whereas the price-driven transactional management model encourages transient relationships between buyers and suppliers, the advantaged supply network creates incentives for buyers to build deeper and longer-lasting relationships with suppliers, so that both sides can more effectively pursue, over time, many opportunities to bolster economic stability and competitive advantage. The network also encourages players to look for and eliminate waste.