In a conference room in Columbia, Md., 78-year- old Edith Seashore sits among 24 young men and women, about half of them U.S. Navy officers or civilian employees working for the Navy. The group, seated in a circle, has come together for a course called "Working with Differences." Ostensibly focused on diversity, the session is really set up to teach people how to confront the unspoken conflicts, fears, and resentments that make life in organizations painful and unproductive. And as if on cue, right off the bat, two of the participants have gotten into a dispute.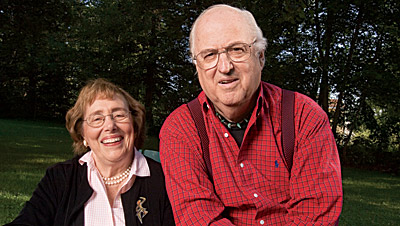 It seems that Patrick, a naval medical center commander, was deputized to act as timekeeper during the session's "check-in," or opening introductions. Now the group is running behind schedule. When another participant, a consultant named Michael, asks him to account for this, Patrick shrugs and says he didn't let anyone run past the allotted two minutes. Michael persists in questioning him, and after a few minutes of argument, Patrick assumes the authoritative tone that one associates with a naval commander: "I believe we've covered this. It's time to move on."
People nod, relieved to bring this tedious dispute to a close. But then, as the group begins to analyze its first case study (a difficult conversation that one member needs to have with her boss), a feeling of awkwardness remains in the room. People fidget in their chairs or cross their arms. Finally, a participant breaks in: "I have to speak up!" She turns to Michael. "I know we've moved on, but I can't help feeling irritated by how you handled the business with Patrick."
Michael, she says, had himself been so abrasive and authoritarian in manner that the rest of the group felt intimidated. Another group member seconds her view. A third asks why Michael himself didn't make his point earlier, when it might have hurried things along. Someone else remarks that Patrick never gave a satisfactory answer to Michael's question.
Edith Seashore — small, poised, and confident — sits silently and observes. Although the group is splintering into disarray and contention, she seems immune to the typical group leader's instinctual urge to jump in and set things right. Indeed, like her husband, Charles Seashore (they are known to students and colleagues around the world as Edie and Charlie), Edie is a connoisseur of disturbance, a master of those awkward moments of conflict and unease that most of us prefer to gloss over, move past, get beyond. But it takes time for such moments to surface in a typical group, so Edie holds back, allowing the tension to build and watching as misunderstandings surface.
When at last she speaks, it's with a quiet but clear authority that pulls the whole group back from the melee. "I think we're all noticing a couple of things here," she says. "One is that Patrick and Michael have both been acting on the assumption that they're right. This often happens when people are in conflict; each one keeps asserting his position. It upsets people around them, as we see reflected here. And the upset doesn't go away just because the group tries to ignore it. So everyone ends up in a difficult conversation, even though they are trying to avoid one. It's a little thing, but it's a big thing too."
Michael says, "This is what makes groups so difficult."
Edie laughs. "This is what makes groups so interesting!"
Before long, Patrick is musing with the group about the episode. "Being a military officer," he says, "I'm trained to move on quickly, because I always have to be prepared for the next action. And some of my staff say I seem unapproachable. I think this may be part of the reason."