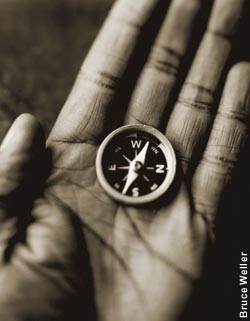 Somewhere between the collective suspension of disbelief that sent the Nasdaq soaring above 5,000 and the reality check that brought it back to earth, strategy seemed to become passé. With the passing of a score or two of ill-conceived and overvalued dot-coms, strategy is back (if indeed it ever went away), but with a clear realization among its practitioners that something has changed.
So for the 500 academicians, business leaders, and consultants who gathered in Vancouver, B.C., last October for the 20th annual international conference of the Strategic Management Society (SMS), there was evident both a compulsion to reassert the relevance of strategy, and a need to redefine the role of strategists in an uncertain environment.
Cosponsored by the SMS, Booz-Allen & Hamilton, and the University of British Columbia, the conference took as its theme "Strategy in the Entrepreneurial Millennium." There was an almost palpable craving for a concept that will speak to corporate leaders with the clarity of C.K. Prahalad and Gary Hamel's "core competency" in the '90s or Tom Peters's "excellence" in the '80s. Yet there was little consensus on what that might be.
"Our models of strategy are under attack," said Daniel Muzyka, dean of the faculty of Commerce and Business Administration at the University of British Columbia, in his opening remarks. "The traditional models are often seen by entrepreneurs as not very dynamic, relevant, or applicable. We're dealing with the fall of well-managed strategic enterprises to entrepreneurial organizations. The good news is our models of strategy are evolving."
Challenging that conclusion was Raffi Amit, a professor of entrepreneurship and management at the University of Pennsylvania's Wharton School and a conference co-chair, who said the dot-com shakeout had only validated traditional strategic tools. "The bubbles we saw where decisions were made through magic rather than reality are in the past,'' Mr. Amit said. "These basic ways of thinking about the world, how to position a company, these tools still apply to the old economy and the New Economy.''
The Strategic Management Society brings together the worlds of reflective practice and thoughtful scholarship, combining academics with businesspeople and consultants — the "ABCs," in the society's parlance. Its members represent more than 50 countries.
The society's annual conference, combining plenary sessions with panel discussions and paper presentations, focuses on the development and dissemination of insights on the strategic management process, as well as on fostering contacts and intellectual interchange among ABCs from around the world.
This year, the ABCs concentrated their collective attention on the very definition of strategy in a business environment transformed by information ubiquity, digital technologies, and a global Internet. Together, they have rendered moot many of the classic strategic frameworks, which were oriented toward creating a sustainable competitive advantage, a construct that now appears irrelevant.
"Traditional strategy and traditional management helped people do well in pretty stable environments,'' said Rita McGrath, a management professor at Columbia Business School, who participated in a panel on Real Options: A Bridge Between Entrepreneurship and Strategy. In uncertain environments, she said, "these practices don't work so well. Planning and control processes depress variance in favor of better near-term performance. Performance looks best when variance is limited, but that's a terrible place to be when things change."
Worse yet, such inflection points are exactly the moments at which opportunistic entrepreneurs enter the market. Although most will fail, the successful ones pose a serious challenge. "As an established player responding to these incursions, you need a way to build flexibility into your system,'' Ms. McGrath said. "If you're thinking strategically today, you need some way of keeping uncertainty alive and kicking,'' of maximizing rather than minimizing variance.