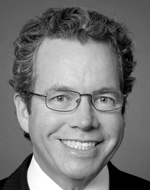 Gary L. Neilson
Gary L. Neilson is a senior partner with Strategy& based in Chicago. He focuses on operating models and organizational transformation.
All articles by Gary L. Neilson



by Art Kleiner and Nancy A. Nichols

The entire history of management ideas can be seen as a series of answers to a few pragmatic queries.

The unusual perspective of high-performing entrepreneurs allows them to turn good ideas into great businesses.