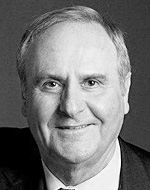 James O'Toole
James O'Toole is director of the Neely Center for Ethical Leadership at the University of Southern California's Marshall School of Business.
All articles by James O'Toole



by Art Kleiner and Nancy A. Nichols

The entire history of management ideas can be seen as a series of answers to a few pragmatic queries.

The unusual perspective of high-performing entrepreneurs allows them to turn good ideas into great businesses.