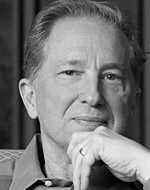 William J. Holstein
Bill Holstein is a contributing editor to s+b and author of The Next American Economy: Blueprint for a Real Recovery (Walker & Company, 2011) and Why GM Matters: Inside the Race to Transform an American Icon (Walker & Company, 2009).
All articles by William J. Holstein



s+b Videos & Interactive Media
Every successful business needs both high-potential producers and high-potential performers. Which one are you?

By identifying your top talent and putting them in the right position, you're increasing your odds of creating new businesses.