Tata Power's pursuit of a renewable future for India
CEO and managing director Dr. Praveer Sinha on India's shift to net zero and the future of the energy sector in the region.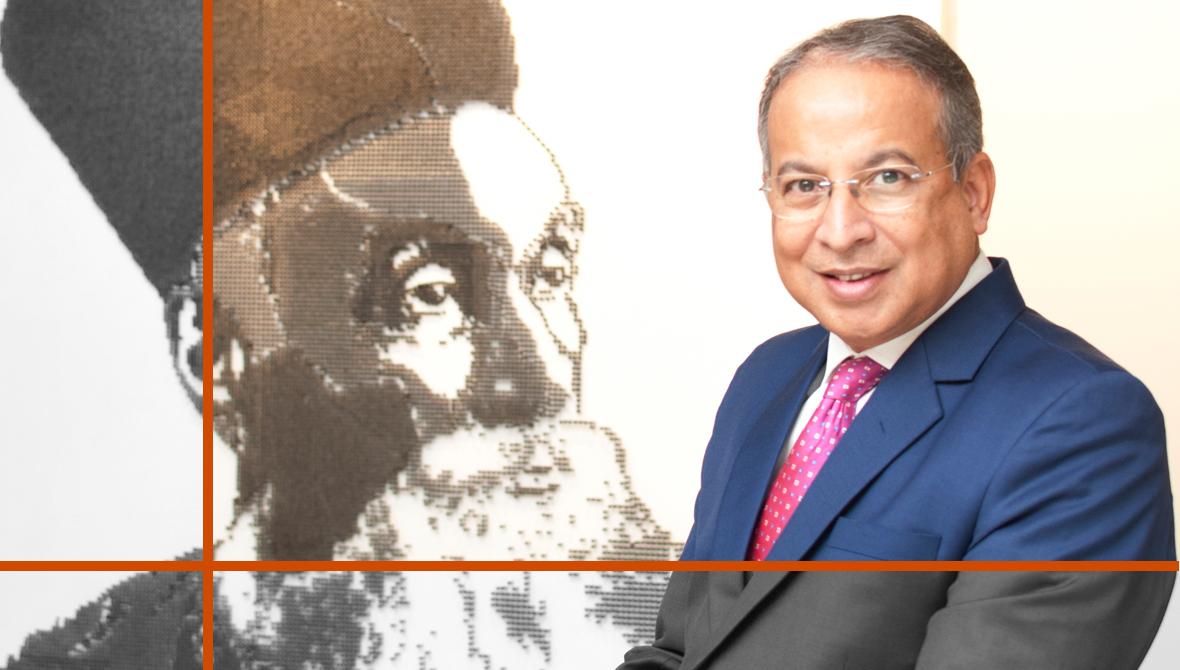 This interview is part of the Inside the Mind of the CEO series, which explores a wide range of critical decisions faced by chief executives around the world.
More than a hundred years ago, Indian industrialist and visionary Jamsetji Nusserwanji Tata had a lightbulb moment. It was at a riverside picnic. As he observed the flowing river, it triggered in him the idea of harnessing the power of the gushing water to provide clean, cheap, and abundant power to light up India and fuel its economic growth.
Bombay, now Mumbai, was the first city to reap the benefits of Tata's idea. In 1915, Bombay was choking under the fumes emanating from the boilers of the textile mills that dotted the city. That year, Tata Hydro Electric Power Supply Company—as Tata Power was then known—set up its first hydroelectric power plant in Khopoli, nestled at the base of the Sahyadri mountain range on India's western coast. Capable of generating 40 megawatts (MW) of electricity (and soon upgraded to 72 MW), the plant produced enough power to light up the city.
Today, Tata Power—led by CEO and managing director Dr. Praveer Sinha—is the country's largest integrated private power utility company, with annual revenues of more than US$5.5 billion. In conjunction with its subsidiaries and joint entities, it has generation capacity of 13,735 MW, of which 37% comes from clean energy sources. Its flagship projects include the country's largest vertical solar farm in Bengaluru, the largest carport installation in Pune, and the world's largest solar-powered cricket stadium, Brabourne Stadium in Mumbai. The company, along with its partners, supplies power to 12.5 million customers in the cities of Mumbai, Delhi, and Ajmer, and the state of Odisha.
Sinha, age 60, is an electrical engineer by trade, with more than 38 years of experience in greenfield and brownfield power plants in India and abroad. His work at the helm of the company has been guided by a hands-on approach (that has sometimes entailed receiving calls from irate customers in the middle of the night), a focus on research into energy innovation, and a mission to democratize the supply of electricity, especially in the rural parts of India.
Passionate about inclusive growth and empowering socioeconomically challenged communities, he also initiated sustainability and skill development programs that have benefited nearly 700,000 people in Delhi, a majority of whom are women and youth. He helped set up 350 literacy centers for women in the slums of Delhi—and he gave up his Saturdays to volunteer in the slums for several years.
Sinha is distinctive among chief executives as a proponent of lifelong learning; when business slowed during the pandemic, he completed a PhD in smart-grid technologies while continuing to run the company. Now a visiting research associate at the Massachusetts Institute of Technology (MIT), his initial impetus to pursue a doctoral program came while working with students and the faculty on a low-cost model for the electrification of rural areas.
Sinha recently spoke with strategy+business from his office in Bombay House, Mumbai, about what makes the 108-year-old Tata Power an important player in India's move to net zero and the future of the energy sector in the region.
S+B: India is the third-largest producer and consumer of electricity worldwide, with an installed power capacity of 409 gigawatts [GW] as of 2022. What is your perspective on the current state of the sector in India and its ability to meet growing demand for power, which is estimated to increase by almost 30% by 2023?
SINHA: The power sector has huge growth potential and has done well in the last 15 years with capacity additions, improvements, and technology interventions. It is now poised to move to the next level with a laser focus on renewable sources and their integration with digital technologies, including storage, smart grid, smart metering, and other integrated solutions. These can help the country leapfrog from conventional generation, transmission, and distribution to a more distributed power generation and electricity service model, providing better-quality service to consumers.
The change is beginning to set in and can lead to greater democratization of the supply of electricity. With proper implementation, distributed generation and renewables could be the fulcrum of a greener India, with solar rooftops, solar power, and microgrids in villages meeting local demand.
Our company's focus areas include round-the-clock renewables solutions, offshore wind projects, strategic tie-ups for battery storage projects, floating solar (coupled with hydropower), and green hydrogen as an alternate fuel. These, in conjunction with advanced technologies including maintenance of drones to detect renewable energy hot spots, diode faults, surface faults and microcracks, robotic waterless cleaning, and performance of solar panels will make a huge difference. We are also committed to helping transform rural India through many micro-enterprises, powered by clean, affordable, and reliable energy from renewable microgrids. At present, we have set up microgrids in six districts of Bihar and three in Uttar Pradesh.
If we do what we do to leave behind a legacy, we are missing the forest for the trees. We have to do our work diligently and to the best of our ability. That should be an end in itself, not a means to an end."
S+B: At present, 40% of India's electricity comes from non–fossil fuel sources. The nation is now committed to achieve about 50% of its electric power from non-fossil-fuel-based energy resources by 2030 and has declared its net-zero ambition for 2070. How do you assess India's ability to reach these goals?
SINHA: Our biggest advantage is that we are blessed with abundant sunshine for more than 300 days a year. That provides India with a great opportunity to meet its renewable and clean-energy commitments and to lead the way to a greener tomorrow, because it is naturally positioned to exploit the energy of the sun. This is true for most parts of India.
The challenge is how to bundle this energy with hydrogen and with other forms of renewable energy, including wind—offshore and onshore—and some of the biomass technologies, to enable effective storage at capacities to meet demand. A significant part of this challenge is related to storage technology—be it batteries or for hydrogen—and there is an urgent need for technological innovation.
The second challenge for India revolves around the buying ability of the utilities. There is a gap between what the federal and state governments want when it comes to reforms and amendments to the Electricity Act 2003, which is meant to enable retail competition and allow more than one distribution licensee [company] to operate in the same area. This has long been a constraint for all independent energy producers, including Tata Power. It is also an area that India will have to work on if it is to increase the pace of private investment, and to meet the overall energy demand.
As a company, however, we have graduated from growth underpinned by fossil fuel–based generation to growing through renewables, and through our transmission and distribution activities, our services and energy solutions business. In terms of capacity, we have set ourselves a target of adding 2 GW every year. By 2030, 70% of our capacity will be from non-carbon generation sources.
This year, we have invested US$400 million [INR 3400 crore] to set up a greenfield manufacturing capacity of 4 GW solar cell and solar module in Tamil Nadu. We will produce the first of the solar modules by August 2023 and the first of the solar cells by December 2023. Together, they will facilitate the clean-energy transition and generate more than 2,000 green jobs.
As part of our greenhouse-gas emission mitigation plans and to offset carbon emissions, we have five renewable projects registered under the Clean Development Mechanism [CDM] program by the United Nations Framework Convention on Climate Change. These include solar assets in Mithapur, Gujarat, and wind assets at Gadag, Karnataka; Khandke, Maharashtra; Samana, Punjab; and Saurashtra, Gujarat.
S+B: Turning to the international stage, how do you see the current energy crisis playing out, and how does this impact India?
SINHA: From what I have observed, I am certain the US—and the whole of North America—will bounce back from its muted growth rate, because the US economy is resilient. While it has been struggling, it came up with a big-ticket initiative, the US$700 billion investment that's part of the Inflation Reduction Act. Europe and the UK, however, may have to deal with a very difficult phase before they return to growth.
India, for a change, will continue on its growth trajectory. It has largely not been impacted by the Russia–Ukraine conflict, and now has the opportunity to manufacture some of the supplies that would traditionally come from Europe and the UK. Not only India, but the whole of Southeast Asia—including Indonesia, Malaysia, Vietnam, Taiwan, and Cambodia—has the opportunity to fill the gap left by the UK, Europe, and even China.
S+B: Tata Power is doing extensive research and development into microgrids to light up rural areas with local, autonomous sources of power supply. What is your vision around energy inclusion?
SINHA: Our microgrid program, which aims to roll out 10,000 microgrids in the near future, is the largest in the world. More than 200 microgrids have been installed that follow the UN's universal access to electricity model, which provides electricity at the lowest cost to populations with limited incomes in developing and least developed countries. This program is part of our commercial strategy, and not a corporate social responsibility initiative. That is because our microgrids program depends more on technological interventions and product innovation than many of our other programs, in order to bring very-low-cost solutions to rural areas and to make them scalable.
Let me give you an example. If you need a fan, you typically buy a standard 80-watt version. If you are more energy conscious, you may buy a high-efficiency 40-watt fan. But we want to manufacture a 20-watt fan for the villages to provide affordable energy to people with limited earnings. For two dollars a month, we would like them to use a fan and two lights and charge their mobile phone. To accomplish this task, we also need to have low-cost, energy-efficient bulbs. A 100-watt bulb will increase consumption without serving the purpose of electrifying villages at an affordable cost. The same goes for items such as refrigerators, which consume a substantial amount of energy. So we provided other low-cost but effective solutions that proved beneficial for people in these areas. We had MIT engineers working on the 20-watt fan, a 30-watt contraption for a refrigerator, and a 30-watt television set. Everything in that project was an innovation. There was nothing that could be bought off the shelf or from the market. This is how we wish to fulfill our vision of empowering a billion lives through sustainable, affordable, and innovative energy solutions.
S+B: You focus more on renewable energy rather than green hydrogen. Going forward, is Tata Power planning an entry into the production of hydrogen?
SINHA: I agree that I have not been talking about green hydrogen, because I feel the time has still not come. We know what needs to be done to produce green hydrogen, and we have been doing a lot of work in that area, without drawing attention to it. That is because we want a solution that is similar to what Jamsetji Tata had envisaged over a century ago for hydropower: clean, cheap, and abundant. As the production cost of green hydrogen is high, we are looking for a scalable solution, and haven't yet moved to the stage where we can scale up to the extent of being a major player in this space.
S+B: You moved into smart metering and home automation in 2021, helping consumers understand their energy consumption patterns by using digital technologies. How do you plan to use technology to conserve energy and meet India's growing demand for power?
SINHA: Home automation as an energy-service solution can be used in both commercial places and residential homes to manage and control one's electricity consumption in an intelligent manner. This is not a business where we push consumers to consume more; this is a business where we urge consumers to use efficiently. A value-added service based on the internet of things, home automation helps control all electronic devices and thus amplifies the customer experience. It helps manage energy usage in a way that enables users to optimize and reduce cost, and most important, helps the utilities conserve energy. So, we are in a very different, rather unique, business. In the power distribution business, there is room for neither a famine nor a feast. As a utility, we bear responsibility to bring knowledge, information, and technology to consumers so that they are empowered to become more optimized users of electricity. As a utility, this helps us manage load in a more efficient manner to ensure a stable level of energy consumption.
S+B: Tata Power is now into its 108th year. What are your plans and vision for the next decade?
SINHA: Our aim as a top energy provider and energy solutions provider is to remain a market leader in terms of revenue and size and continue to be the thought leader in this space. Today, with the convergence of electrical, information, and communication technology, we can make the entire ecosystem far more efficient. We provide integrated renewable solutions—solar, wind, or hydro—in one platform, such that consumers can plug in their air conditioners or their electric vehicle [EV] and use them efficiently. The best part is these plug-and-play solutions are neither geography-specific nor user-specific. An energy consumer—be it an industrial, commercial, residential, or even public user—can simply avail itself of these innovative energy solutions just the way it wants, irrespective of location.
Our EV charging stations along busy national highways are also a high point, facilitating inter-city travel. In the next five years, we aim to install charging stations on all highways, from the east to west and north to south, in the country. By taking this cross-country approach, we intend to ensure the end-of-the-range anxiety that people have experienced when they drive EVs. We have a clear plan of what we want to create in terms of public chargers, and we make home chargers for most large automotive OEMs [original equipment manufacturers]. So, the completion of the e-highway network will be a major achievement in the short-term.
S+B: You have a hydro presence in Indonesia, Singapore, Bhutan, Zambia, and Georgia. Do you plan to expand your global operations?
SINHA: About three years ago, we took a stand that we will divest our investments in these countries. We have already divested our wind project in South Africa, and we are in the process of divesting our other investments. We realized that becoming a fringe player in these countries does not bring value to us. We should either be there, fully integrated with the local systems, or quit. That is why we are in the process of divesting.
In 2015, however, we set up a hydropower plant in Bhutan, the first cross-border project registered under the UN's CDM. In 2020, we completed another challenging project in Georgia that represents one of the largest and most influential energy projects built there in the last 70 years. The project generated around 450 GWh of clean energy to reduce the emission of greenhouse gases by more than 200,000 tonnes a year, while the power generated is to be sold within Georgia in winter, when there is an energy deficit.
Now, we are concentrating largely on India and are working on some pumped storage projects in existing dams. Greenfield hydropower projects are very difficult to execute in today's context, especially given the environmental concerns and issues pertaining to risk and regulations. Besides, there are areas in the northeast that are inaccessible. More importantly, with alternate sources becoming available, we would like all our initiatives to pivot around renewable sources, such as solar. Thirteen months back we received a letter of award from the Solar Energy Corporation of India to build a 100 MW EPC [engineering, procurement, and construction] solar project along with a 120 MWh utility-scale battery energy storage system [BESS]. This is the second grid-scale solar plant with BESS and demonstrates our project execution capabilities in the solar energy domain.
S+B: Synergy is part of the Tata Group's 3S strategy: simplification, synergy, and scale. How does Tata Power collaborate with the 30 other companies in the Tata Group—India's largest conglomerate with services and operations in 150 countries?
SINHA: We are an energy services and energy solutions company. So working with other Tata companies makes collaboration relatively simple. EV is a good example of how we build synergies between the Tata companies. We supply EV chargers to Tata Motors electric vehicles, which is our biggest customer. Tata Consultancy Services has developed the software, and today the chargers are obtained from Tata AutoComp Systems, and they're installed in all Tata offices and hotels. You can also buy them at Croma Electronics, a Tata Sons subsidiary. So we work quite extensively within the Tata ecosystem. In fact, we have already implemented more than 300 MW of rooftop or group captive projects in various Tata Group companies, and several others are in various stages of implementation.
S+B: Is there a legacy you would like to leave behind?
SINHA: I don't think we should get into this legacy business. If we do what we do to leave behind a legacy, I think the narrative is lost, and we are missing the forest for the trees. We have to do our work diligently and to the best of our ability. That should be an end in itself, not a means to an end.
Author profiles:
Sambitosh Mohapatra is the leader for ESG and the energy, utilities, and resources practice in India. Based in Gurgaon, he is a partner with PwC India.
Gautam Mehra has held various leadership roles in the India tax and regulatory practice and has served multinational and domestic clients across a wide spectrum of services and sectors. Based in Mumbai, he is a partner with PwC India.
Dr. Vishnupriya Sengupta is a business insights editor with the PwC India Research and Insights Hub. Based in Kolkata, she is a director with PwC India.
Recommended stories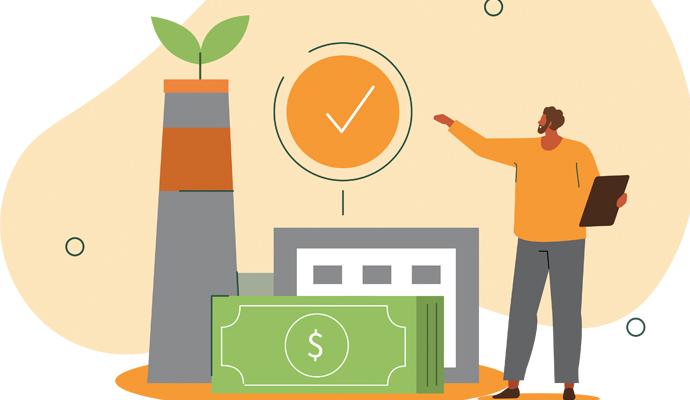 A sweeping philosophical history reveals two groups at odds on the relationship between nature and the economy.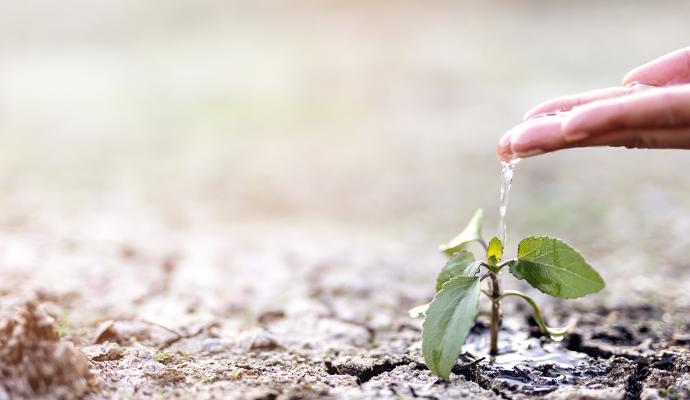 Episode 12 of the Take on Tomorrow podcast features Alison Rose, CEO of NatWest Group, and Andrew McDowell, Strategy& partner with PwC Luxembourg, discussing ways to fund the low-carbon transition.