All articles by Jack McGrath
Exercising Common Sense
August 29, 2007
A 10-point checklist can help leaders of large-scale transformation put their wisdom into practice.
How to Brand Sand
April 1, 1998
In commodity-goods markets, price is usually the only differentiator. But if you can brand those goods and bundle them with services, even bricks and sand can command premium prices. Here is how to turn commodities into branded goods.
by Sam I. Hill, Jack McGrath, and Sandeep Dayal
More PwC insights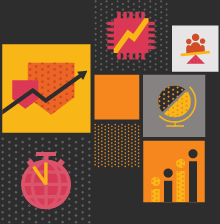 Bold insights for bold leaders. A new series that addresses the most urgent forces facing business leaders in 2021 — and beyond. Explore the series.