strategy+business announces new Editor-in-Chief Daniel Gross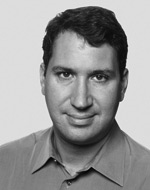 Strategy+business magazine is pleased to announce that, effective February 2020, executive editor Daniel Gross succeeds Art Kleiner as editor-in-chief. Dan joined the magazine in 2014, overseeing editorial operations and building out the magazine's coverage of economic trends, the entertainment and media industry, and business books. During his 30-year career, he has worked as a writer, columnist, and editor at the New Republic, Bloomberg News, the New York Times, Slate, Newsweek, and the Daily Beast. Dan is also a New York Times best-selling author of seven books on political economy, innovation, and business history.
As strategy+business nears the milestone of its 25th anniversary issue this November, we know our readers join us in wishing Art well, and in expressing our appreciation for his vision and editorial leadership these past 15 years. Under Art's tenure, the magazine published influential articles on such topics as upskilling today's workforce to meet the jobs of the future, capabilities-driven strategy, organizational DNA, industry transformation, and executive leadership.
Strategy+business is an award-winning management magazine for decision makers in businesses and organizations around the world. Named by Forbes as one of the Top 25 Websites for CEOs, s+b features articles by and interviews with chief executives, prominent business thinkers, academics from leading universities, and subject matter specialists from across the PwC network. Strategy+business has a global audience of more than 1 million people, including print and digital subscribers as well as website and newsletter readers.