Welcome to the new strategy+business
We've reimagined your Web experience to bring you the game-changing stories that spur today's best ideas in management thinking.
A clean interface
that responds
to whatever device
you're on.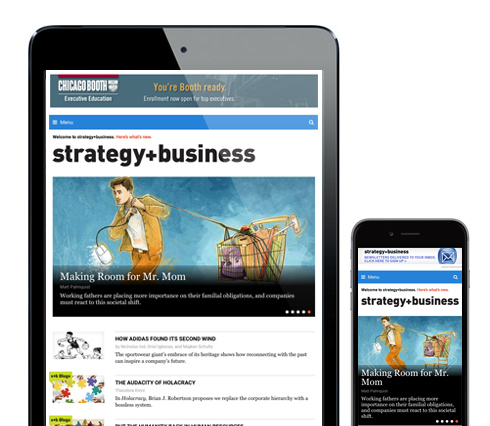 Improved
navigation.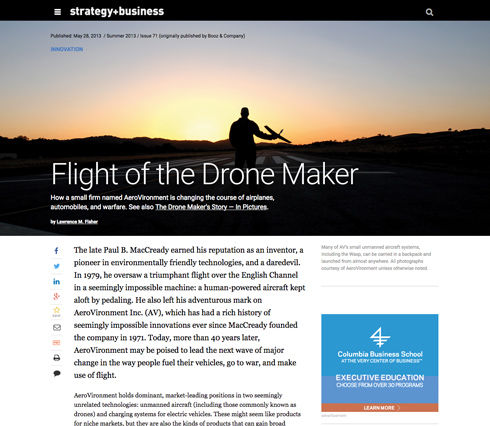 Bigger, bolder images
that expand when you
click on them.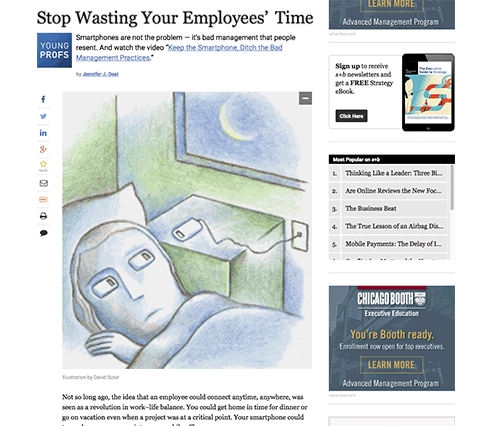 More curation:
related and
recommended articles
that guide you to more.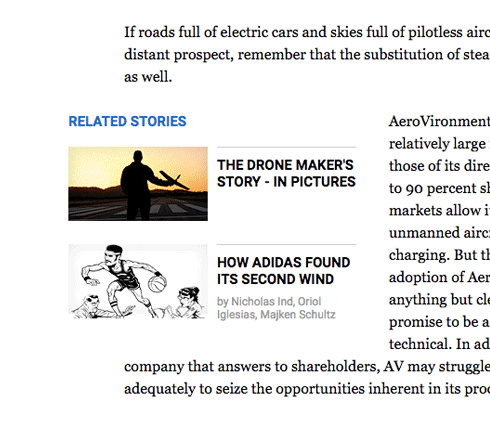 Reinvented blogs to
bring you the latest
commentary from
today's top business
thinkers.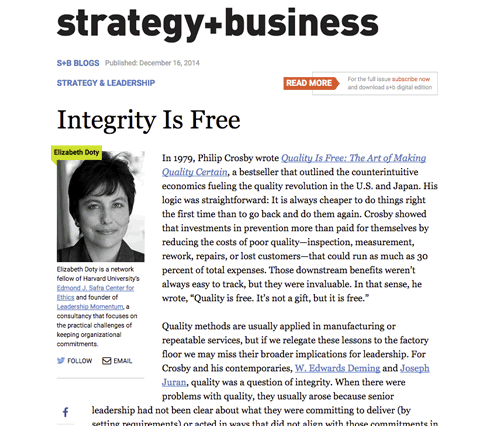 Dynamic multimedia,
including our new
podcast series and
award-winning videos,
slideshows, and graphics.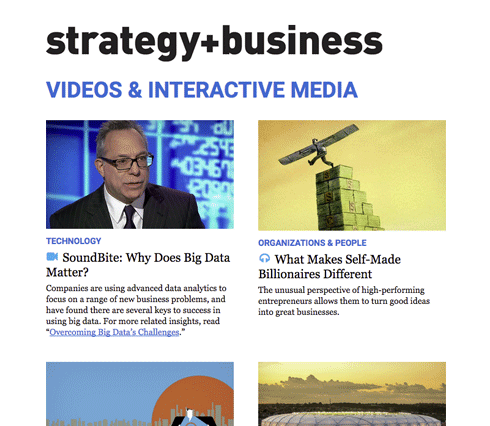 The ability to save your favorite content to a personal library by clicking on the "save" icon.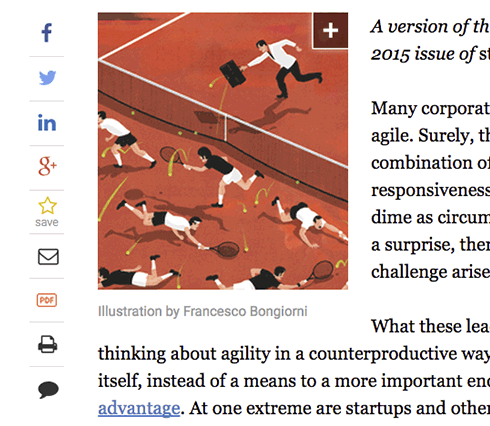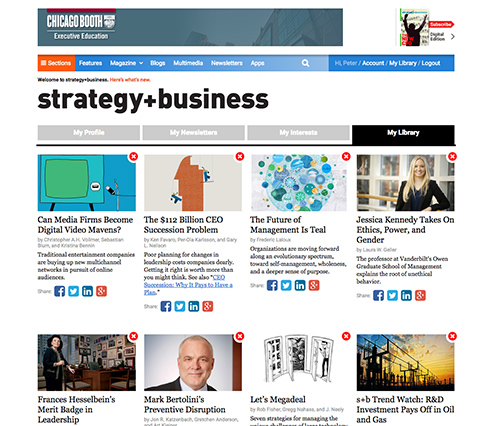 Browse our 20-year archive of magazines for free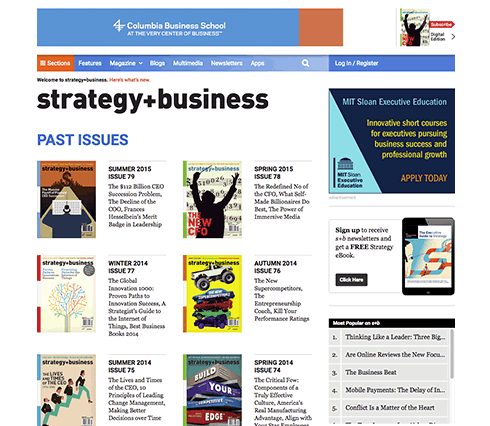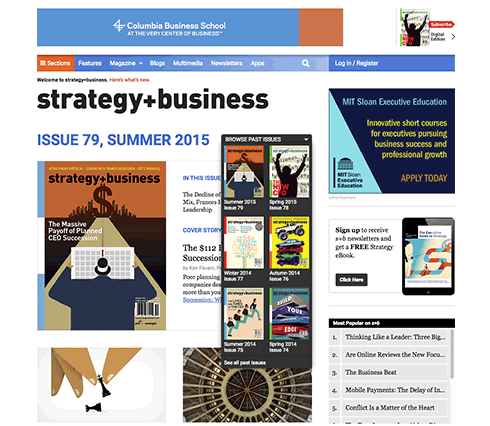 Seamless navigation between our digital edition and website