s+b digital and mobile products
strategy+business Tablet and Smartphone Editions
Download our apps for your iPad™/iPhone®, or Android™, and get instant access to s+b's trademark mix of analysis, strategic commentary, and leading-edge ideas in digital form — improving your access and reducing your carbon footprint. Our apps offer:
A digital rendering of our award-winning management magazine
Free access to the s+b digital archive on your iPad, iPhone or Android when you sign up for a one-year subscription
The ability to create personalized bookmarking, search all of your s+b issues, read offline-viewable text-only versions of your favorite articles, and more
The choice to read s+b content in a magazine format or as plain text
Click here to get your strategy+business digital subscription, which includes access to all s+b apps for smartphones and tablets, and the s+b digital edition.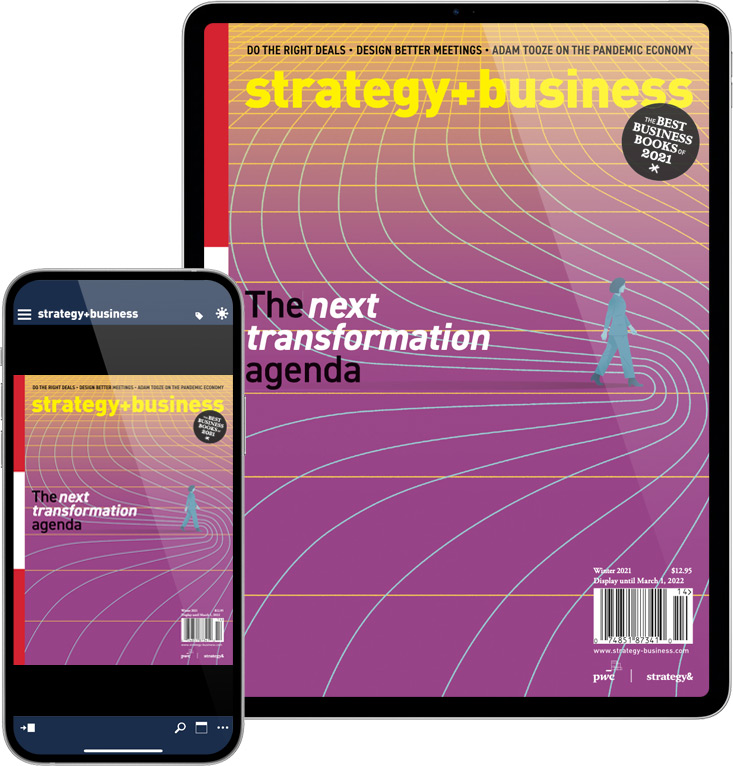 strategy+business Digital Edition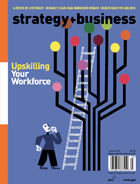 Our digital edition is a greener, electronic replica of the print magazine, networked for the Web. That means you can search, share, and archive its pages online, store it on your hard drive to read offline, or access it on your mobile device. You can also create bookmarks within the edition and add notes to specific pages.