What if businesspeople were constrained by a code of professional ethics? What if every executive and manager took a corporate equivalent of the Hippocratic Oath, vowing to "never do harm," to act "for the good of my customers and shareholders" — and to "not play God with people's lives"? Harvard Professor Howard Gardner says that this type of credo would make business stronger and more successful. Embracing it would allow business leaders to overcome the perception that they are exploitative opportunists, driven solely by greed.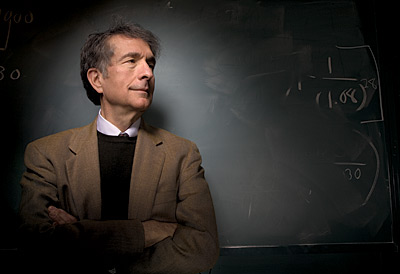 The only catch is that the prevailing culture of business would also have to change, starting with the incubators of future corporate leaders — business schools. "It's striking to me," says Gardner, "that the university graduate students who most often admit to cheating are the business students." For Gardner, the kind of careerism that leads a 28-year-old MBA candidate to cheat on exams shows up 10 or 20 years later in fudged numbers, backdated option grants, and indictments. If the culture of business had what Gardner calls an ethical mind embedded in it, then MBAs would routinely consider the well-being of everyone affected by their business when making decisions. They might even rank nonfinancial factors — like a company's values or its potential impact on the world — on a par with starting salaries when making their career decisions. And there would be less of the narrow, quick-growth-at-all-costs predisposition that in Gardner's view prevents business from realizing its full potential.
Of course, if businesspeople did think that way, hobbling themselves with Hippocratic Oath–like professional accountabilities, they might lose the freewheeling entrepreneurial creativity that made them successful competitors in the first place. And it could leave them vulnerable to upstart innovators who impose no such ethical drag on their business flywheel. No wonder that Gardner, despite being one of Harvard's most prolific faculty members, a MacArthur "genius" grant recipient, and one of the most widely recognized authors on leadership, has struggled to make his ideas about "good work" heard.
That may change in 2007, in the wake of Gardner's 25th book: Five Minds for the Future (Harvard Business School Press). In this work, published in April, Gardner posits five sets of cognitive capabilities that will be needed, he says, by any successful citizen, professional, or businessperson. These include the "disciplined mind," the ability to focus oneself enough to master a major school of thought such as mathematics, science, or history; the "synthesizing mind," the ability to integrate diverse ideas into a coherent whole; the "creating mind," the capacity to uncover new problems and questions, and to solve them; the "respectful mind," the ability to form and maintain good relationships with other people; and the "ethical mind," the ability to fulfill one's responsibilities as a citizen and to identify with fellow human beings.
This catalog of future minds emerged out of a nonprofit foundation called the GoodWork Project that Gardner founded in 1996 with psychologist Mihaly Csikszentmihalyi of Claremont University (best known for his 1990 book, Flow: The Psychology of Optimal Experience [HarperCollins]) and William Damon of Stanford University. GoodWork's researchers conducted 10 years' worth of studies of outstanding leaders in professions that routinely grapple with ethical concerns, focusing in depth on journalism and genetics, plus law, science, medicine, theater, philanthropy, and business. The researchers asked why some highly capable people follow ideals of service and altruism, and what difference this makes in their careers and lives. The trio's findings, that ethical practice and great execution tended to correlate, were first published in Good Work: When Excellence and Ethics Meet (Basic Books, 2001) — a book that never became popular. Nonetheless, in an era still marked by boardroom scandals and the lionization of CEOs, the concept of good work represents a kind of undertow, often resonating with senior businesspeople who have been through the mill of a career and are now trying to make sense of their ultimate value and legacy.