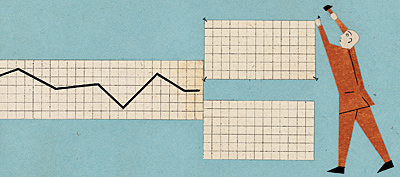 William Duggan
Strategic Intuition: The Creative Spark in Human Achievement
(Columbia University Press, 2007)
William H. Marquard
Wal-Smart: What It Really Takes to Profit in a Wal-Mart World
(McGraw-Hill, 2006)
Michael E. Raynor
The Strategy Paradox: Why Committing to Success Leads to Failure (and What to Do about It)
(Doubleday, 2007)
Ming Zeng and Peter J. Williamson
Dragons at Your Door: How Chinese Cost Innovation Is Disrupting Global Competition
(Harvard Business School Press, 2007)
Chris Zook
Unstoppable: Finding Hidden Assets to Renew the Core and Fuel Profitable Growth
(Harvard Business School Press, 2007)
---
It is widely held that growth is the fundamental strategic challenge for business leaders. I agree with that idea wholeheartedly, and I would add that creativity is essential for sustained growth. Effective execution of existing strategies can bring increased revenue and profits, but the most successful strategies are often the most creative, delivering growth by developing new ways to create value for customers and capture it for the enterprise.
Today's business environment is making creative strategy even more critical. Virtually every business author argues that the world is getting more complex, whether it's the new rules of the Internet economy; the "flattening" of global markets; the emergence of new world-scale competitors; or the fluidity of people, ideas, and capital. In this environment, constant strategic re-creation may offer the only hope of long-term success.
What role, then, can business books play in a strategist's own creation? Such books tell stories of great strat­egic triumphs (and failures), examining heroic leaders and critical decisions, analyzing businesses individually and en masse to glean lessons and codify rules. But what value does this serve in preparing leaders for the creative process of developing the next strategy? Many of the heroes of our best strategic tales, including some told in the books reviewed here, were not great students of strategy. Indeed, many of our modern business icons — Bill Gates, Sam Walton, Richard Branson, Fred Smith, and the like — didn't proceed from theory to action. And perhaps their genius can't be codified. As the philosopher Immanuel Kant argued, "Genius is a talent for producing that for which no definite rule can be given, and not an aptitude in the way of cleverness for what can be learned according to some rule."
It is therefore no wonder that most business books discuss how to evaluate a strategy, but few offer much help in creating one.
In Strategic Intuition: The Creative Spark in Human Achievement, my choice for the best strategy book of the year, Columbia University professor William Duggan explains that Michael Porter's classic Competitive Strategy: Techniques for Analyzing Industries and Competitors (Free Press, 1980) "tells you how to analyze your own strategy in light of your industry and your competitors. But it does not tell you how to come up with a strategic idea: that's a 'creative step' Porter leaves out." Even management academics themselves are raising doubts about the value of business scholarship, with luminaries including Jeffrey Pfeffer, Warren Bennis, Henry Mintzberg, and the late Sumantra Ghoshal all questioning whether business schools can develop effective managers and challenging the relevance, and even the validity, of academic research.
However, in business, and across many more traditionally creative fields, talented practitioners do study and learn from both theory and literature, from rules and stories. Famously, Fats Waller warmed up with classical piano pieces, and it was reported by a collaborator that "he knew Brahms, Liszt, and Beethoven as well as he knew jazz, and often discussed and analyzed their work." Artists sketch from great paintings to explore their composition. Mathematicians work through the landmark proofs, both to learn their results and to understand the methods behind them. Such study does not make these individuals creative geniuses, but it lays the foundation for them to exercise their genius, developing a context for their activities, outlining the "rules," and building a repertoire of examples and fragments from which new ideas can be assembled.