Marginal pricing also provides an incentive for suppliers of energy, transportation services, and water to provide higher overall value. And there is increasing evidence that the public will not just accept, but enthusiastically endorse, higher prices in exchange for greater quality. One prominent example is the "road pricing" highway fee system of Singapore and Hong Kong. London adopted the approach in 2002; since then, drivers who bring their automobiles into the inner-city traffic zone have been charged a daily fee (originally £5, later raised to £8). As a mechanism to control traffic, the program is a success. In the first six months of the plan, 60,000 fewer vehicles entered the zone than in the year before. Sixty percent of this reduction was the result of people shifting to public transport, 20 to 30 percent was attributable to drivers avoiding the zone altogether, and the remainder was attributed to car sharing (the British expression for carpooling). Travel times in and out of the zone were reduced by 15 percent.
This scheme has certainly generated some controversy; critics accuse it of merely displacing the gridlock to outer London. But according to a 2006 Royal Automobile Club report, 63 percent of motorists approve of the system, especially if the money is used to improve the roads and public transport. It has also led to stronger support for employer incentives to encourage bicycle commuting (with office showers and secure bicycle parking), telecommuting, car sharing, and other congestion-reducing schemes.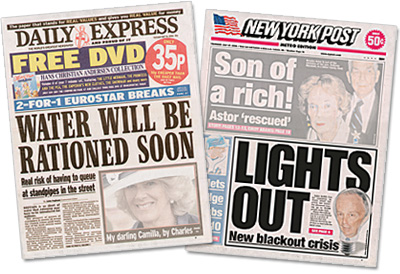 Another example is the willingness with which consumers pay for bottled water and in-home water filtration systems; they will pay a premium for what has historically been viewed as the most essential of infrastructure services, but in return they demand quality and a level of control.
Because marginal pricing reflects the real value of infrastructure services, it is essential for effective development, upgrading, maintenance, and conservation. Without it, private-sector decision makers cannot accurately forecast returns on investment; they will avoid infrastructure projects, believing that they will never truly generate returns adequate for the risks. To avoid some form of marginal pricing is, in effect, to subsidize the users of peak-demand services, which are always more expensive to provide. By contrast, "one-price-fits-all" approaches systematically encourage wastefulness and unsustainable development; consumers are not penalized when their use of water or electricity or their travel burdens the whole system, and thus they continue to waste the city's resources.
Making Cities Magnetic
The final important area for change is in construction and operations. Governments are rarely equipped with the management skills needed to make projects work in an entrepreneurial, multifaceted global economy. Hampered by cumbersome procurement rules and local political constraints (the demand for local jobs, for example), they can't leverage scale or speed in their supply chains to minimize costs. What's more, the private sector can attract more innovators who could bring novel ideas to a major construction effort.
Therefore, the government's role in construction and operations should be limited to oversight — not through enforcing rules and procedures, but through setting goals and incentives, establishing the criteria for success, and selecting the contractors in a structure that encourages both collaboration and competition within a project. This would allow the private sector to conceive and implement more novel, creative, and profitable infrastructure systems at lower costs. Ideally, excess revenue generated from innovation and efficiency would be retained by the private contractors, since they would also have taken on the lion's share of the risks.
Some of the best-managed airports in the world are run this way. The government of the Netherlands, rather than choosing to manage Amsterdam's Schiphol International Airport directly, formed a private corporation called the Schiphol Group. It operates the airport, leases the retail stores and office space, and runs associated logistics and data center businesses. In this case, it is owned by the State of the Netherlands, the City of Amsterdam, and the City of Rotterdam, but it could also be a publicly held company.