It's often observed that the leading industry of New York City is not media or fashion or finance but the creation of a highly individuated, vigilantly tended self. Of course, this is not confined to that famously introverted city; it can be found along the length and breadth of the U.S. and around the world. At play, and as never before at work, people are insisting on the dominion of their needful natures. Sometimes it seems as if everyone is singing in chorus, "I've gotta be me."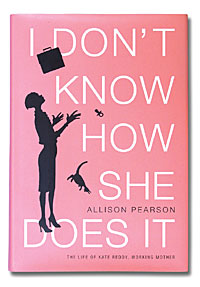 Three new books tackle this trend and its consequences, directly and indirectly, on the workplace, and in strikingly different ways. Po Bronson's What Should I Do with My Life? The True Story of People Who Answered the Ultimate Question (Random House, 2002) is a collection of personal stories about career dissatisfaction and its myriad causes and solutions. Allison Pearson's novel, I Don't Know How She Does It: The Life of Kate Reddy, Working Mother (Alfred A. Knopf, 2003), throws the subject of work/life balance into stark and sometimes hilarious relief, bringing home with a one-two punch that workers aren't ciphers with skills but individuals with lives with which managers have to reckon if they are to keep the best talent. In The Support Economy: Why Corporations Are Failing Individuals and the Next Episode of Capitalism (Viking Penguin, 2002), Shoshana Zuboff and James Maxmin argue that corporations either haven't understood the disquiet that Bronson's stories illustrate or the needs of the Kate Reddys of the world. Or, if they have recognized the individuation movement, they can't respond effectively because managerial capitalism, no matter how it contorts itself, isn't up to this potentially economy-transforming task.
In short, these books argue that employees are asking for more from their work life than paychecks and corporate ladders to ascend; people want rewarding work, to belong to a worthwhile enterprise that allows for personal growth and caters to differences. If contentment isn't forthcoming, employees increasingly feel free to seek it elsewhere. As Thomas Stewart pointed out in his terrific and humorously titled Fortune magazine essay "Gray Flannel Suit? Moi?", in the new workplace "…learning supplants security; freedom to maneuver supplants power; relationship supplants task." Stewart pokes fun at this trend — "an orthodoxy of the unorthodox" — but it could also be argued that it's one genie that won't go back in the bottle.
The Sweet Spot
Po Bronson, author of Bombardiers (Random House, 1995), a classic novel about Wall Street traders, and The Nudist on the Late Shift and Other True Tales of Silicon Valley (Random House, 1999), sounds his theme loud and clear in the opening of his latest book: "We are all writing the story of our life…. We demand of it something deeper, or richer, or more substantive. We want to know…. we will not have squandered our time here." This sounds like a bit of easy sloganeering, but Bronson has written a book that goes deeper and reflects the tenor of our questing times.
Bronson's subjects, selected largely from his peers (middle-class Gen X dot-commers, ex-Clinton staffers, and MBAs), are dissatisfied for any number of reasons. Parents pressured them into the wrong career or they chose a career path that didn't suit their skills or ended up in a job that caused them moral disquiet. Others are addicted to change or have had exhilarating jobs in the White House or Silicon Valley, but are now out of work. Many are frustrated by corporate indifference, and, like the disconsolate television anchorman Howard Beal, played by Peter Finch in the 1976 movie Network, they're as mad as hell and they're not going to take it anymore. They want their professional and personal selves to mesh, and their workplace and private morality to be one and the same.