As quickly and easily as word-processing programs alter text and spreadsheet software manipulates numbers, these "design processors" enable instant iteration in the pursuit of innovation. As networks link previously disparate parts of the organization with each other, with key suppliers, and with customers, "design processing networks" create new opportunities for collaborative iteration both between firms and within them. Iterative capital becomes an essential investment for firms managing strategic alliances and supply chains.
Capital Gains Explosion
Simple economics dictate that as the cost of iterations goes down, the number of iterations should go up. That's exactly what's happening. "Iterative capital" expenditures by leading innovators have grown by orders of magnitude. Instead of performing 10 or 20 iterations of a new product design or a manufacturing simulation, organizations can and do perform thousands or even tens of thousands. It's as if mere millionaires were becoming plutocratic billionaires. Organizations worldwide are becoming super-wealthy. The hyperinnovation story is the ongoing story of this iterative capital-gains explosion.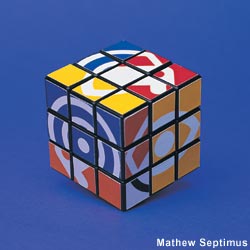 For example, as the Chrysler Corporation made the transition from drafting boards to digital media in 1995, the auto company used its Digital Model Assembly technologies to transform how it put together cars. Special software known as Chrysler Data Visualizer worked in conjunction with Catia to let engineers see if components interfered with one another or if they shared the same space in any way. The visualizer lent extraordinary speed to the once-mundane process of interference checks. In one case, while checking for interferences between sheet-metal components, the system performed 8,646 checks in 17 seconds. Two years before, back when Chrysler relied on physical models, comparable interference checks took well over three months. At this writing, there are DaimlerChrysler senior executives in Germany who still believe that Chrysler uses paper in the design and assembly of its automobiles.
Like financial capital, iterative capital, well invested, should yield real returns. The BMW Group uses specialized crash-simulation software to run thousands of virtual crashes of automobiles in its safety engineering efforts — a technology that has proven orders of magnitude less expensive and more reliable than crashing dozens of sheet-metal BMWs. Both German and American crash-test data confirms that BMW has built far safer and more crashworthy cars in far less time than before — value it is delivering to consumers, to dealers, and, ultimately, to shareholders. Boeing relies on digital media to manage not only the manufacturing interferences on its planes but to simulate tens of thousands of flight-control configurations. Virtual wings are tested and modified in virtual wind tunnels. The marginal cost of modification leads to greater testing and refinement of both design and engineering. A top Goldman Sachs "quant" reports that the banking giant performs anywhere between 10 and 100 times more mathematical "stress tests" of its more complicated derivative offerings than it did even five years ago. Risk managers and clients both insist on exploiting the iterative opportunity to test multiple financial scenarios. Central bankers say these risk management-modeling methodologies are making the global financial system safer.
Even Frank Gehry — the architect who designed the extravagant titanium-sheathed Guggenheim Museum in Bilbao, Spain — relies on Catia to manage the hundreds of tweaks, modifications, and iterations he performs on his building models. "The new computer and management systems allow us to unite all the players — the contractor, the engineer, the architect — with one modeling system," Mr. Gehry has observed. "It's the 'master builder' principle. I think it makes the architect more the parent and the contractor more the child — the reverse of the 20th-century system."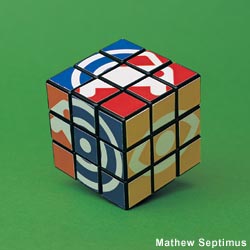 From "Bits" to "Its"
George Gilder, a rhapsodic observer of technology's productive charms, persuasively argues that there comes a moment when innovation vaporizes the economic assumptions the market has grown up with. He points to the microchips that have reduced the price of electronic circuitry by a factor of over 1 million since 1972.