Hewlett-Packard's printer division, the subject of this issue's Best Practice feature, has been successful because it has been able to anticipate, and adapt to, changes affecting its business almost before the changes occur, according to Lawrence M. Fisher, who writes about technology for The New York Times. By being ahead of the curve, the division has been able to grow despite fierce competition from some of the world's most formidable companies.
This issue's Thought Leader interview is with John Kao, who teaches at the Harvard Business School and at Stanford and is the author of "Jamming: The Art and Discipline of Business Creativity." Dr. Kao -- he was trained as a psychiatrist -- offers insights into how to manage the creative process within business. Using analogies from jazz, he explains how businesses can move ahead in large leaps rather than in tiny steps.
Also in this issue: pieces on policy and technology as well as briefs, book reviews and noteworthy quotes.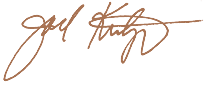 Joel Kurtzman, Editor
Authors
---
Joel Kurtzman,

Joel Kurtzman is editor-in-chief of Strategy+Business.