As a small boy I remember being vastly impressed by a swashbuckling movie, The Thief of Baghdad. One scene has stayed with me for 60 years or so. There was a treasure chest full of gold coins and sparkling jewels, and curled around it was a giant cobra, moving to and fro in a mesmerizing and threatening sway. There are some similarities between that scene and our attitudes toward globalism — on the one hand, the lure of great wealth; on the other, the fear of a variety of menaces. This dichotomy is reflected in books on globalization: Some writers see just the gold and jewels, others see only the cobra, and a few deal with both the dazzle and the menace — and with the complexities of their interaction.
Mostly Snakes
In The Silent Takeover: Global Capitalism and the Death of Democracy (2001), Noreena Hertz notes that of the world's 100 largest economies, 51 are now corporations, and only 49 are nation-states. She argues that, silently and stealthily, corporations are taking over world affairs. In her view, the riots in London, Melbourne, Seattle, and elsewhere are desperate attempts by scattered, often disparate, groups to draw our attention to this danger. We ignore them at our peril.
Hertz builds a compelling case that the cobras in globalization are real. And she displays considerable personal courage in exposing them, since her thesis is unlikely to delight the Judge Institute of Management Studies at Cambridge University, with which she is affiliated. Her passion makes her partisan, however, making the reader cautious to trust her judgment.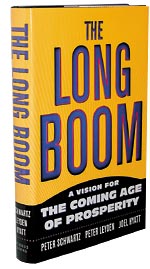 She writes that it is not simply the politicians who are powerless against world market trends. With wars now effectively banished to the fringes of affluent economic systems, nations rise and fall in world esteem not by carrying out successful military adventures, but by gaining market share and generating growth rates in excess of rival nations. This has reduced politicians to mere referees of the rules of global capitalism and cheerleaders for private enterprise's initiatives.
Hertz's strongest case is that there are real dangers in the corporation's expanding global influence, but she is a polemicist at heart and tends to ignore the cases where corporations have been brought to task. Some of these events are quite significant. Monsanto's development of genetically modified (GM) crops prompted protests in Europe that have virtually halted the company's GM tests. Indeed, multinational corporations do not win all these conflicts, but Hertz does not adequately explain why. Although she does not allege a worldwide corporate conspiracy, one is left with the impression of a concerted push by "bad people," and she is very much on the side of demonstrators, with whom she has mingled and whom she defends on television.
She is also a trifle weak on remedies, on how to challenge and control the corporations. She recommends that the Internet be used to organize critics and boycott the products of those who misbehave. Wal-Mart and Nike have both been gored in this way by the "electronic herd." She has some faith in ethical investing, but the idea that markets might organize to reward corporations who train employees, promote women, sustain stakeholders, employ minorities, diversify out of tobacco, etc., seems to have passed her by. Yet corporations might be motivated to do much of social and environmental value if they were rewarded in the marketplace for doing so and received credit ratings for their social performance. The problem is, the author is too indignant to contemplate making peace with her corporate enemies.
All Treasure
The Long Boom: A Vision for the Coming Age of Prosperity (1999) is the well-known thesis of Peter Schwartz, founder of the Global Business Network and pioneer of the scenario method of planning. Here he is helped by Peter Leyden, former managing editor of Wired, and Joel Hyatt, of the California Public Utilities Commission.