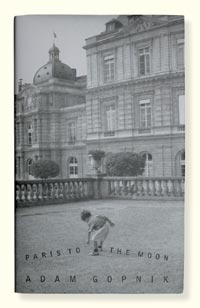 These changes are distancing Britain from Europe, socially and culturally as well as politically. Adam Gopnik explains in Paris to the Moon (Random House, 2000), "by 1995 … London, of all places, had become the town where people went to see new art and taste new cooking. For the first time in modern history it was actually possible to live in Paris for comfort and bourgeois security and travel to London for food and sex."
Gopnik's Paris to the Moon, a modern-day Innocents Abroad, is a good beginner's guide to the practical realities of cultural differences. But it also shows the response to globalization of countries that are highly protective of their culture. His experiences, both in daily life and in reporting on France's politics, confirm that "in the last five years of the century, as the world has become, by popular report, more 'globalized' than it has ever been before, France has become more different…. From the kind of sympathy that labor unions get from their public to the length of time you take to eat lunch, the way it's done in Paris now is not the way it's done in Adelaide or Toronto or Los Angeles or Tempe or Hong Kong."
While the writing is lovely, the judgmental tone and emotional distance of Paris to the Moon leave it unsatisfying. In contrast, Tim Parks's A Season with Verona: Travels around Italy in Search of Illusion, National Character, and ... Goals! (Arcade Publishing, 2002) is neither distant nor judgmental. Parks simply immerses himself in Italy and describes what he sees. Having lived and taught there for 20 years, he spent a full year following Verona's football (i.e., soccer) team as it fought to stay in competition. His is a fan's-eye view of Italy: the small tight community of fans in the curva; the cities' historical animosities and linguistic distances; the interplay of politics, religion, business, and sport. In particular, he wrestles with the issues of identity, immigration, and racism, the new highly volatile forces in European politics. But the author is most useful to business readers because he takes us out of the homogenized global culture of international finance where most CEOs live.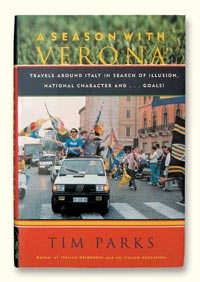 Although a new and different Europe is emerging, the challenges of managing cultural diversity remain the same. Fons Trompenaars and Charles Hampden-Turner are the acknowledged masters of understanding and managing the impact of cultural differences, and Riding the Waves of Culture: Understanding Diversity in Global Business (McGraw-Hill, 1997) is a fine introduction to their thinking. Their thesis is simple: "There are, indeed, many products and services becoming common to world markets. What is important to consider, however, is not what they are and where they are found physically, but what they mean to the people in each culture.… If business people want to gain understanding of and allegiance to their corporate goals, policies, products, or services wherever they are doing business, they must understand what those and other aspects of management mean in different cultures." Trompenaars and Hampden-Turner characterize cultures in terms of attitudes toward relationships, time, activities, nature, and humanity. Having categorized and embraced these fundamental differences, they devote the bulk of the book to practical tips on how to reconcile the seemingly unresolvable differences along these dimensions.
The authors conclude that there is no single way to do business and that successful organizations recognize and adapt, ending where Arie de Geus began. As fewer companies work in environments they control, de Geus argues, "continuous, fundamental changes in the external world — a turbulent business environment — require continuous management for change in the company. This means making continuous fundamental changes in the internal structures of the organisation." Every successful company "managed to effect its dramatic changes without sacrificing its corporate identity or corporate life in the process" (author's emphasis).