Technology management at the Salk Institute has resulted in more than 350 U.S. patents and more than 250 license agreements with pharmaceutical, biotechnology, and reagent supply companies. In addition, 17 startup companies have been founded to develop the Salk's technology, most notably Ligand Pharmaceuticals Inc. and Neurocrine Biosciences Inc., both based in San Diego. Ligand currently produces drugs for cancer, chronic pain, and skin disorders. Neurocrine is a neuroscience company focused on the discovery and development of novel therapeutics for neuropsychiatric, neuroinflammatory, and neurodegenerative diseases and disorders.
One drug that came directly from research at the Salk is Ligand's Panretin, a topical treatment for AIDS-related Kaposi's sarcoma that works by binding to and activating receptors inside a cell. Ronald M. Evans cloned the first nuclear receptors, including the retinoic acid receptors ultimately used in Panretin, at the Salk in the mid-1980s. Ligand, originally known as Progenx, incorporated in 1988 and obtained an exclusive license to Dr. Evans's work on these receptors. Clinical trials for Panretin began in the mid-'90s; in May 1998 Ligand requested marketing approval from the FDA for the drug, and it was granted later that year.
The Salk encourages its scientists to think about commercial applications of their work in various ways, from lunches with staff patent attorneys — featuring notably better food than the cafeteria serves — to Dr. Polly Murphy stalking the labs asking researchers what they've invented lately. The institute is quick to patent discoveries that may lead to drugs and is not shy about marketing its intellectual property to potential licensees. But it is always a delicate balancing act.
"If an invention comes out of a lab, and it is a patentable invention we feel may have commercial viability, we will always file the patent," says Dr. Polly Murphy. "But pricing is really tricky. You can't model it. It's hocus-pocus. Part of it is gut, experience, it's what we've gotten in the past. Because of my background, I know how the other side is going to react. I'm not going to ask for an 8 percent royalty because I'm not going to get it, but 2 to 3 percent they may go for." Ask too high a price and the invention will not be picked up by industry; too low a price and the Salk will not be adequately compensated.
Other "university and tech transfer offices have taken a beating in the last two years for getting too greedy," says Dr. Polly Murphy. "I don't have a provost saying to me, 'We expect you to bring in so much money to fund the research.' We get things done because we try really hard to be flexible; we'll take royalties, cash, stock, whatever. I can be flexible because I don't have a specific income requirement. The goal is to get these products out there where they can be useful, to help a human."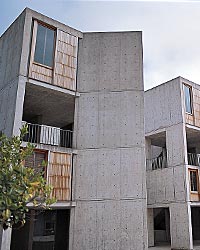 Currently, the Salk's biggest moneymaker is an HIV-related antibody that it sells to diagnostics companies, bringing in $700,000 to $800,000 annually. In total, the institute's Office of Technology Management generally brings in $3 million to $5 million in revenues, with 30 to 40 percent paid to the faculty members, and some to their labs. Patent expenses take another chunk. Net is $1 million to $2 million, Dr. Polly Murphy says.
"If you look at tech transfer offices, something like 80 percent do not make money," she says, noting that this is equally true of university and independent labs. "There's a perception by management that they all make a lot of money. My management understands that we don't have a golden egg. It's okay to break even. Because if we break even and serve the faculty and society, then we won."