How precision medicine will transform the pharmaceutical and healthcare industries
Leaders must act quickly to overcome obstacles so they can harness revenue opportunities for the industry and health benefits for society.
Across the globe, a collection of healthcare professionals gather around their computer screens in their respective offices in Beijing, Brussels, London, and Los Angeles. A skilled U.S.-based oncologist leads this virtual board in discussing a 38-year-old British patient with advanced lung cancer. Using virtual reality technology, the team is able to simultaneously review the patient's entire disease profile, including her medical history and lifestyle, and see high-resolution pathology images and all sorts of other biological data.
The experts reach the unanimous decision that the best way forward is a combination of three targeted medications. Using comprehensive predictive analytics, they judge that she has a strong chance of survival. Additionally, they enroll her in an artificial intelligence–enabled, real-time disease surveillance program, which benefits her by reminding her to take her medications, and benefits the medical community — and future patients — by collecting patient data for analysis.
This is the future of medicine. By applying a deeper understanding of diseases with richer patient data and advanced analytics, precision medicine can help physicians tailor treatments to the needs of individual patients once they get sick, rather than applying standard treatments determined by broader populations. Precision medicine can also lead to more preventive healthcare by using analytics to identify patient risks before symptoms are manifested. Both uses can result in considerably better patient outcomes at lower costs for the patient and the healthcare system.
In short, precision medicine will transform the way doctors practice and will shake up the entire pharmaceutical value chain.
Precision medicine combines business opportunities with clinical health benefits. And although companies in the pharmaceutical and healthcare industries know this is the way forward, they face some significant hurdles. The next five years will be key for these firms — they can either work to transform their business or be left behind as peers and new disruptive entrants move the ball forward.
To gain insights into how companies were progressing (pdf) in the world of precision medicine, we surveyed more than 100 leaders in the pharmaceutical industry across a range of functions, therapeutic areas, and geographic markets worldwide. Respondents included leaders at 15 of the top 20 pharmaceutical companies, reflecting 81 percent of the revenue from the top 20, and 52 percent of total pharmaceutical prescription market revenue.
The results clearly show that executives are highly aware of the topic: 92 percent have identified precision medicine as an opportunity, and 84 percent have it on their corporate agenda.
Further, most respondents said that they saw precision medicine as having clear advantages in drug development over current methods, such as reducing time-to-market and making R&D processes more efficient. Even a conservative estimate puts the cost savings of using precision medicine over current, conventional methods in drug development at 17 percent, leading to a potential annual savings of US$26 billion for the industry worldwide.
Nonetheless, few companies have been able to start capitalizing on the promise of precision medicine, owing to both external and internal barriers.
Externally, the uncertain legal and regulatory framework of precision medicine, a limited ability to integrate data sources due to a lack of widely accepted standards and methods, and continuous regulatory oversight with rules that were written for a previous generation of healthcare and data collection and management are significantly hindering progress (see "Barriers to Precision Medicine").
In particular, the absence of clear regulations makes it challenging to plot the best course of action. However, rather than waiting for these issues to be resolved, pharmaceutical companies should engage more closely with regulators, payors, providers, and policymakers. Because the playing field is so open, companies can help themselves by playing a direct role from the outset and helping to define the rules of the game.
Internally, however, things get more complicated. Most company leaders said the biggest challenge to implementing precision medicine was a lack of capabilities; that factor was cited by 79 percent of respondents. In particular, most pharmaceutical companies don't yet have the capabilities in place to generate the relevant data about patients, analyze and interpret that data, and apply the insights from clinical outcomes in order to change future drug development.
Building these capabilities internally, although a viable choice for some companies, is slow and not necessarily cost-effective. Companies should instead consider targeted collaborations beyond pharmaceutical firms as the way forward. Companies will need to partner with existing players and new market entrants that specialize in data or innovative diagnostic technologies, or possibly hire external experts. Either approach will require a new operating model and a new organizational culture — one that is more agile and responsive to changes.
The kind of data collection and direct engagement with patients that precision medicine requires lies outside the traditional realm of expertise for most pharmaceutical companies. As a result, finding the right collaborative partners will be tricky. Further complicating those partnerships will be a clash of cultures. Pharmaceutical company culture is based on stringent safety requirements, complex regulations, and a methodical approach drawn from the scientific method. This meshes poorly with tech companies' rapid development pace, agile decision making, and experimental culture.
Precision medicine will transform the way doctors practice and will shake up the entire pharmaceutical value chain.
Working on data issues are a flood of new market entrants, frequently coming from nonmedical fields such as personal technology and consumer devices. Some of these companies specialize in certain aspects of data — such as generation, collection and integration, analytics, or interpretation and usage — yet others are integrated across the full data value chain. Pharmaceutical companies need to understand who is out there, what they are good at, and who would be a suitable strategic partner.
Companies that partner with external players (both private companies and research institutions) need to trust that the data and analyses their partners provide are both accurate and complete, and that the privacy of their and their clients' data is respected. Companies will also need to sort through a range of issues such as data protection, access and usage rights, and changes in the way clinical trials are set up.
Many of these topics will be new to pharmaceutical companies, and thus will require them to strengthen their in-house resources such as legal and compliance functions in these new data-related areas. In addition, companies will need to forge the right working relationship between their established organizational culture and the "new kids on the block" that have the required data technology or diagnostic skills. Notably, our survey found that the industry does not yet see its potential partners as equals, particularly in terms of medical expertise. Pharmaceutical companies will need to open up as they enter into and long-term partnerships with entities they trust rather than short-term fee-for-service relationships. This new approach might even entail the equal sharing of jointly developed intellectual property.
Ignoring these new players is a formula for failure. We know that patients are willing to give access to their data to individuals and companies of their choice if it is to their benefit to do so. If startups can gain a first-mover advantage in this market through, for example, provision of cheap — or free — wearables or applications, they will gain significant disruptive power. Pharmaceutical companies need to be aware of the players with medical and healthcare data expertise, and they will need to update their market intelligence continuously, to make sure they are collaborating with the best of the best.
The situation is clear. Pharmaceutical companies must act now to begin to build up genuine collaboration expertise (i.e., they must demonstrate the openness to jointly invest in and jointly gain from generated intellectual property), adapt to a startup-like culture, and build or acquire the expertise essential to mastering internal and external hurdles. Staying on the sidelines and watching disruptive firms moving the industry forward will result in obsolescence within the industry. Leaders must rethink and redesign the existing pharma operating model if they are to succeed.
Author profiles:
Stephan Danner is an advisor to executives in the healthcare industry for Strategy&, PwC's strategy consulting business. Working with global pharmaceutical and medical-technology clients to design and implement corporate strategies, effective operating models, and performance improvement programs, he is a partner at PwC Strategy& Germany, based in Berlin.
Thomas Solbach supports leading pharmaceutical and healthcare companies in building game-changing and differentiating strategies and capabilities, as well as optimizing their organizational structure. With particular expertise in precision medicine, innovative diagnostics, and clinically relevant real-world data analytics, he is a principal at PwC Strategy& Germany, based in Frankfurt.
Mark Ludwig was a manager with PwC Strategy& Germany in Düsseldorf.
Recommended stories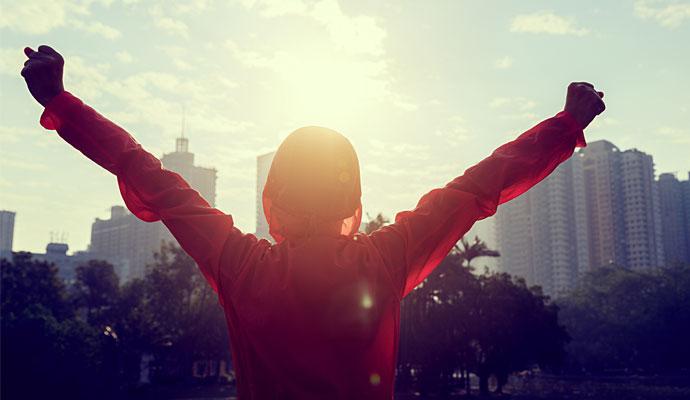 By empowering people to achieve their own goals, leaders can overcome great skepticism—and achieve great results. What worked for cookstoves in Guatemala can work for corporate cloud adoption.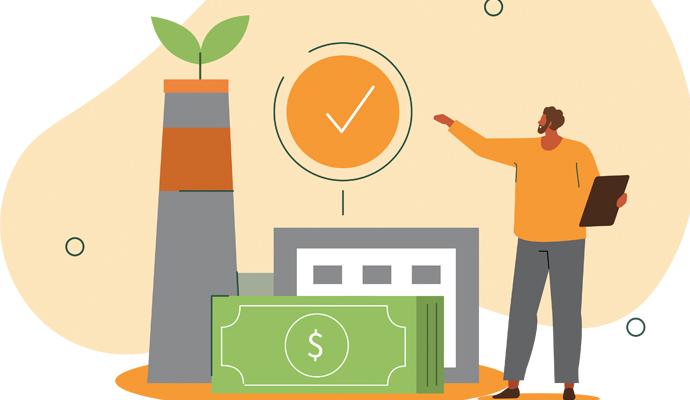 A sweeping philosophical history reveals two groups at odds on the relationship between nature and the economy.