Rethinking the Role of Pharmacy Benefits
As the healthcare landscape evolves, stakeholders in the pharmacy value chain need to rethink how they organize to deliver value.
Over the past several years, the persistent rise in the cost of specialty drugs — pharmaceuticals that are expensive and often challenging to administer or handle — has spurred an uproar from consumers,  policymakers, and purchasers of medical benefits. Although pharmaceutical companies absorb a lot of the criticism, pharmacy benefits managers (PBMs), which manage the provision of prescription drugs for more than 266 million U.S. consumers, have come under increasing scrutiny.
Drug manufacturers have blamed the rising cost on their business model, under which PBMs negotiate rebates and discounts in exchange for steering utilization of specific drugs. Health insurers, the primary procurer of traditional pharmacy benefits, have signaled both their distrust of practices prevalent in the industry and their openness to changing the status quo. For example, Anthem recently announced the launch of its own PBM, IngenioRx. CVS Health and Aetna may also be redefining the PBM–health insurer relationship, after previous statements by Aetna that its current "economic relationship [with PBM] CVS is unsustainable" and recent news that the two firms may merge. At the same time, PBMs are adjusting to the rapidly changing industry landscape. Policymakers continue to mull healthcare reform that may significantly alter the health insurance markets, and disruptive outsiders such as Amazon have signaled their interest in entering the pharmacy space.
Add it all up, and to a degree not seen in the past, the relevance of the traditional pharmacy benefits model is being questioned. As they address the new realities, PBMs and health plans will have to evaluate both how they deliver value and the kind of organization required to do so. The good news is that there has never been more opportunity for forward-thinking PBMs and health plans to get ahead of the market, and to deliver unprecedented value.
Eroding Model
The majority of the value from the traditional pharmacy benefits model is created through pulling key levers to manage the drug spending of health plans and employers. These levers include the design of preferred and approved drug lists (formularies), pharmacy network contracting, rebates management, clinical program development, and central fill dispensing. Value is largely passed along to employers and health insurers in the form of lower drug prices and overall pharmacy costs. However, the traditional value proposition may be less attractive now than in the past, owing to underlying shifts in the ways the entire industry generates value and an increasing focus on value. As the broader healthcare landscape continues to evolve, the PBM value proposition will need to remain in lockstep.
Among the key shifts:
The move toward value-based purchasing. In the medical benefits world, reimbursement for value, not volume, is becoming the norm, as Medicare and many of the large commercial payors signal a commitment to a wholesale shift. (Our colleagues at the PwC Health Research Institute explore this trend in a detailed report, "Launching into Value.") PBMs, too, are beginning to experiment with value-based reimbursement, and several notable examples exist. Value networks are emerging — e.g., the Express Scripts Care Value program — in which financial guarantees are based not on hitting discount targets, but rather on outperforming industry trends. Earlier this year, Optum and Merck formed outcomes-based risk sharing agreements (OBRSAs) to test pay-for-performance models in a shared "learning laboratory." More and more, drug spending and pricing will be brought into the fold of a broader industry focus on value.
Pharmacy benefits managers will need to learn to accurately predict and manage these costs in order to maintain relevance going forward.
An increased emphasis on consumer engagement. High-deductible plans and consumerism are the new normal. According to the PwC Touchstone Survey (pdf), 66 percent of employers offered HSA-compatible plans in 2017, up from 63 percent in 2016. As consumers are being asked to shoulder greater financial responsibility for their healthcare benefits, they will expect the convenience they now receive from the banking and retail industries. And although traditional PBM capabilities such as mail order will remain "table stakes," benefit purchasers and consumers alike will continue to expect more. Specifically, they will seek greater flexibility across channels, tighter integration of medical and pharmacy benefits, and tools that facilitate the use of benefits. Meanwhile, the dispensation of generic drugs has reached a peak, with generics accounting for 85-90 percent of the prescriptions fulfilled by PBMs. And that means PBMs' ability to influence member behavior will become an ever more important tool for affecting drug spending and overall medical costs. PBMs that enable consumers to engage seamlessly through digital, retail, and telephone channels will be well positioned for the consumer-driven future that is fast approaching.
Higher specialty drug costs. Efforts to counteract specialty drug cost inflation continue to be valuable, but have done little to slow the overall cost of health spending in the eyes of employers; Express Scripts, the nation's largest PBM, forecast in a recent report that specialty drug spending would grow 17 percent per year over the coming years. PBMs will be required to continue investing in programs that can better manage and control the growth of specialty drug costs.
Customers who are seeking "cost-plus" pricing and, increasingly, guarantees. Several large national payors have expressed doubts over traditional pharmacy economics, and specifically, the prices they pay for drugs. During 2016, for example, Anthem filed a lawsuit against its PBM, Express Scripts, accusing the firm of overcharging by US$3 billion annually. To gain more control over its pharmaceutical spending, Anthem has since launched its new PBM, IngenioRx, and partnered with CVS. Employers have also pushed for more transparency, with the formation in 2016 of the Health Transformation Alliance, a group of 38 major private-sector employers. The group indicated that managing prescription drug purchasing is one of its principal areas of focus, and it intends to drive savings through transparency on rebates and discounts, and by encouraging participation in formulary decision making. PBM customers are clearly interested in moving beyond receiving deeper discounts and rebates (the traditional PBM economic value proposition), and in having visibility into the underlying drivers of price increases. PBMs will need to support customers in predicting and managing costs through guarantees in order to maintain relevance.
These key shifts are playing out against the backdrop of an evolving landscape that may bring more challenges in the future. Because health reform is still in flux, many states are now seeking federal flexibility for their Medicaid programs. In an era of budget pressures, that flexibility may include reduced pharmacy spending and revamping of drug formularies, and reductions in the number of people covered. New entrants are emerging as well. These include startups such as GoodRx and PillPak, which provide modern and consumer-friendly solutions for pharmacy discounts and pill management, respectively, and more established tech companies such as Amazon. The expanding influence of coalitions led by consultants such as Aon Hewitt and Towers Watson may also have the ability to disrupt the relationships PBMs currently maintain with their health plan and employer customers. And in a highly consolidated market such as this — after waves of consolidation, the top six wholesalers control 90 percent of the market, according to market research firm IBISWorld — there may be limits on how much value large PBMs can create through pursuing even greater scale.
Ways to Play
These market forces, coupled with the eroding value proposition of the pharmacy benefits management model, create a perfect storm for disruption. To maintain relevance for the pharmacy benefits of the future, traditional players need to look beyond scale and standardization, the historic drivers of advantage. They will have to choose the best method for delivering a distinct value proposition to their customers — a way to play — and then appropriately align their organizational structure and capabilities in order for them to deliver value. Below, we describe three likely ways to play, each of which exists in some form in the market today. The choice an organization makes about how it can best deliver value in the market will be influenced by both its existing capabilities system and the unique requirements of its customer base.
Cost control. In this model, the ability to manage customer costs, increasingly attained through transparency and pricing guarantees, will be central to the customer value proposition. Getting to the lowest unit cost on ingredients will be necessary, but not sufficient to attract new customers and retain existing ones. PBMs will need to eliminate traditional pricing models based on arbitrage (known as "spread pricing") in favor of pricing in a cost-plus model. And they will also have to leverage their cost position to enable clients to manage year-over-year drug spending trends. These players will require capabilities that help them effectively engage traditional cost management levers with a high degree of confidence so they can assume the risk of nonperformance. Shifting the risk from client to PBM will require a level of execution that few PBMs have delivered consistently.
Deep medical–pharmacy integration. Primarily the purview of PBMs held "captive" — that is, PBMs owned by payors — this model can generate value for customers through the development of actionable insights and integrated programs that rely on both medical and pharmacy data. This model can enable deep collaboration across PBMs and health plans, which can use best-of-breed clinical capabilities to reduce the total cost of care. This model requires truly integrated data sets, deep analytical capabilities, and governance that can aid in the deployment of high-impact interventions. The model may be challenging to implement, but it holds significant promise. The proposed CVS–Aetna deal, if consummated, would lay a foundation for the creation of an entity able to deliver this model seamlessly, joining the ranks of Prime Therapeutics (owned by 14 Blue Cross Blue Shield plans) and OptumRx (owned by UnitedHealthcare).
Deep retail networks. In this model, the pharmacy benefits function is deeply integrated into the retail network, and creates compelling value across consumer engagement and clinical management by providing consumers convenience and multichannel access to PBM capabilities. For pharmacy benefits players that do not own their retail networks, having a strong partnership and network management capability is critical for managing the integration. In addition, a robust program of clinical and engagement programs, with flexible architecture aligned to integrating with third parties, will enable the exchange of data required to deliver the potential value. By relying on a deep understanding of consumer behaviors and needs, these networks can build the flexibility and convenience necessary to support a continuous and seamless consumer experience. Pure examples of this way to play include CVS Caremark, and the recent partnership between Prime Therapeutics and Walgreens (pdf), under which they formed AllianceRx, a central-fill dispensing joint venture, along with a preferred retail pharmacy network relationship that allows PBM–retail integration.
Organizing for Value
Once the strategic direction has been established, health plan and pharmacy executives will need to determine the best way to organize their business to deliver on that value. Although each of the three models described below has inherent strengths and weaknesses relative to the ways to play described earlier, it is becoming clear that the industry may favor the "captive" or "arm's-length" models.
Captive. The pharmacy benefits function is brought into the health plan. This model enables the pursuit of multiple strategies, and simplifies and streamlines the integration of medical and pharmacy data to allow collaboration for medical interventions that can reduce costs and create value. More important, this model allows for a common and deep understanding of customer needs across the health plan and PBM. It can lead to a greater alignment in building integrated solutions that meet the needs of the employers and their employees. However, the captive model may limit growth and scale in instances in which new health plan customers may perceive a conflict in aligning themselves with a PBM that is owned by a competitor. OptumRx–UnitedHealthcare is an example of the captive model.
Independent. The PBM, a stand-alone entity, serves multiple customers and customer segments. This model has the greatest potential to enable economies and efficiencies of scale because there are no natural constraints on an independent PBM's growth. But those operating independently may face a greater challenge when it comes to integrating across other elements of the value chain (e.g., retail network integration, medical and pharmacy data integration) in an effort to meet the needs of customers. For many of the emerging strategic models, the independent model may not provide the structural elements that lend themselves to organic capabilities development and execution. The stand-alone model may be the most challenged model in achieving future market success.
Arm's-length. In this hybrid of the captive and independent models, the PBM function is held close to the health plan but remains organizationally distinct. This model confers many of the benefits of the captive model — without the constraints on growth. This model can support multiple value creation strategies, including cost control and retail network collaboration. To deliver on the emerging strategic directions within this model, executives must have a clear understanding on the depth and scope of collaboration required. Prime Therapeutics (owned, as noted above, by 14 Blue Cross Blue Shield health plans) is a prominent example of this model.
Given recent market signals — including the proposed CVS–Aetna merger and the launch of IngenioRx by Anthem — it is not hard to imagine that the future for PBMs may be more arm's-length or captive than independent. Regardless of which model ends up dominating the market, it is clear that the pharmacy benefits function will have to collaborate more extensively than ever before in order to retain relevance. When executed properly, each strategic direction and way to play can translate into significant customer and consumer value. Companies that can capitalize on this uncertainty and rally around customer needs will be able to stake out unique strategic postures that will position them well to capture additional value for customers.
Author profiles:
Gary Ahlquist is an advisor to executives in the healthcare industry for Strategy&, PwC's strategy consulting business. Based in Chicago, he is a principal with PwC US.
James McNeil advises companies in the healthcare industry for PwC. Based in New York, he is a principal with PwC US.
John Petito advises executives in the healthcare industry for Strategy&. Based in San Francisco, he is a director with PwC US.
Recommended stories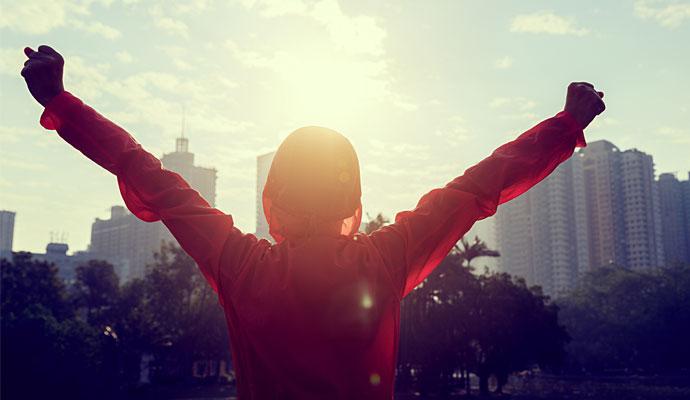 By empowering people to achieve their own goals, leaders can overcome great skepticism—and achieve great results. What worked for cookstoves in Guatemala can work for corporate cloud adoption.