Welcome to the era of the inclusive chief executive officer — a very different species from the "imperial" CEOs who roamed the corporate landscape not so long ago. Whereas imperial CEOs answered only to themselves, the power of today's CEO is not as absolute: Boards of directors are becoming more critical and more closely involved in setting strategy, and are far more likely to insist that CEOs deliver acceptable shareholder returns (as well as demonstrate ethical conduct). Indeed, the data indicates that boards are increasingly prepared to replace CEOs in anticipation of disappointing future performance, instead of merely as punishment for poor past performance. At the same time, large shareholders like hedge funds and private equity firms are taking a more active role in decisions that were once the sole purview of the CEO.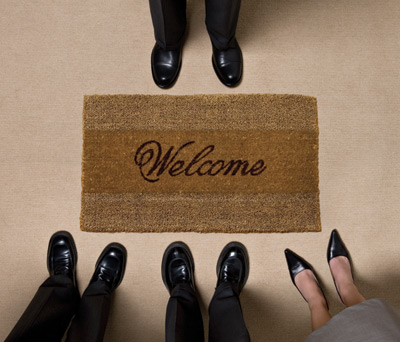 To succeed in this new era, CEOs are finding that they must embrace and reflect the concerns of board members, investors, and other constituencies, including employees and government. Those who ignore the new rules do so at their peril. Case in point: Robert Nardelli. Despite achieving respectable operational results as chief executive of Home Depot, Nardelli lost his job amid criticism of the company's poor stock performance and his unseemly pay package. The last gasp of the old CEO imperium, in fact, may have been Nardelli's final annual meeting, on May 25, 2006, where he presided without any other directors present, declined to discuss the company's performance or his own compensation, and refused to answer shareholder questions.
The new era will require new skill sets and impose new responsibilities on both chief executives and board members. Today's inclusive CEOs must be willing to engage in dialogue with investors, employees, and government; to surround themselves with managers and advisors who complement their own capabilities; and to maintain transparency in their communications about financial results and compensation. Boards of directors will need to encourage constructive disagreement and debate, abandoning consensus habit as a vestige of the imperial age. They must also be proactive in grooming and retaining a sufficient bench of candidates for the chief executive position, and be creative and adaptable in searching for outside CEO candidates when necessary. In addition, they'll have to address such new-era governance challenges as balancing the interests of active institutional shareholders — hedge funds and buyout firms, for example — against those of other investors.

For the last six years, Booz Allen Hamilton's study of CEO turnover has charted the emergence of this more demanding environment. Annual turnover of CEOs across the globe increased by 59 percent between 1995 and 2006. In those same years, performance-related turnover — cases in which CEOs were fired or pushed out — increased by 318 percent. In 1995, only one in eight departing CEOs was forced from office. In 2006, nearly one in three left involuntarily. And although tales of embattled CEOs and boardroom intrigues dominated the business headlines in 2006, CEO turnover in fact receded slightly from its high in 2005. We believe this reflects the "new normal" state of CEO turnover that we identified in last year's study.
Among the specific findings for 2006:
The CEO turnover rate has leveled off at a high plateau. Total turnover fell to 14.3 percent, slightly lower than the 2005 total. Both regular and forced succession rates have stabilized since 2004 at 6.6 percent and 4.6 percent, respectively, significantly higher than the levels of the late 1990s and early 2000s.


CEOs are more likely to leave prematurely than reach their expected retirement. Only 46 percent of CEOs leaving office in 2006 did so under "normal" circumstances, the lowest proportion in the nine years we have studied.


CEOs who exit via a merger or buyout deliver the best performance for investors. In 2006, CEOs whose companies were acquired delivered returns to investors that were 8.3 percentage points per year better than a broad stock market average. CEOs who retired normally performed 5.3 percentage points better, and those dismissed from office delivered returns 1.2 percentage points better.


Boardroom infighting is taking a higher toll on CEOs. The proportion of CEOs leaving because of conflicts within the board increased from 2 percent in 1995 to 11 percent in 2004–06.


Boards are looking at future performance. Whereas boards in the past dismissed CEOs for proven underperformance, they are now removing chief executives more frequently because of concerns over poor current performance or if they expect future underperformance.


Boards are planning better for high turnover. As the succession rates climbed earlier in the decade, boards turned to such expedients as hiring "outsider" CEOs, appointing interim chiefs, and opting for candidates with previous experience running a public company. But these trends have waned as boards have become better at grooming in-house candidates.


Independent chairmen are best. In 2006, all of the underperforming North American CEOs with long tenure had either held the additional title of company chairman or served under a chairman who was the former CEO.


Mergers and buyouts are driving turnover.

After a dormant period from 2002 through 2004, the market for corporate control, including buyouts by private equity firms and hedge funds, rebounded in the last two years, causing record levels of merger-related turnover in North America and particularly in Europe, where such activity is fundamentally altering the corporate landscape. The proportion of departing CEOs worldwide who left because of a change of control was 18 percent in 2005 and 22 percent in 2006, compared with 11 percent in 2003. (See "

Mergers and CEO Turnover

," below.)