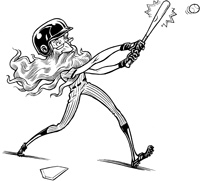 Illustration by Lars Leetaru
The last few years have been bittersweet for people like me, pioneers of high-performance systems with decades of experience. The high-performance systems ap­proach — also known as self-organizing teams and participative management — endows people throughout an enterprise with the skills, understanding, processes, and authority they need to make their own decisions on behalf of quality and business success, instead of having all the ideas and commands flow from the top. Experiments in self-managing teams were once controversial, but they created so many solid performance gains at companies such as Procter & Gamble, Crown-Zellerbach, General Foods, and General Motors that they are now mainstream. I have seen firsthand how powerful and profitable it can be to give people the room to design their own workflow and manage their own processes.
Despite the successes of high-performance systems, the concept is less fashionable in management circles than it used to be. Some leaders of the field, including Eric Trist and Fred Emery, pioneers of "sociotechnical systems," have passed away. Others, like Charles Krone, a key developer of the high-performance technician system that Procter & Gamble has used since the late 1960s, are retired or semiretired. Some companies that once made major commitments to high-performance systems have slid back to authoritarian management, even if it leads to decreased productivity.
The next generation of managers, particularly on the operations and shop-floor side, don't always have the skills and training to design, create, and lead high-performance systems, and there's a real danger that this knowledge could be lost entirely. Now is the time for my colleagues and me to cast our minds back and distinguish, once and for all, the factors that made us succeed.
Step-Change Improvement
Here, then, is my story. In 1978, I was a senior engineer at a DuPont plant in Martinsville, Va., that had been founded in 1941 to make nylon; it was still being used to produce a variety of textiles. DuPont hired Charlie Krone to regenerate two plants, of which one, at Martinsville, was a union site. My first thought was that Krone's approach would be just another "flavor of the month." But after two sessions with him, I was a believer. His initial design sessions systematically gave our shop-floor teams more perspective and training than they'd ever had before. He deliberately used a Socratic method of asking questions that helped people see problems and solutions more clearly for themselves, and he established well-defined goals and conducted open conversations about work issues so that teams could work together more coherently. Supervisors, freed from the need for heavy supervision and control, could then focus their attention on collaborating to make operational and product improvements. Such a shift takes attention, a basic respect for employees, and an investment of time.
Yet almost immediately, we saw results at the Martinsville plant. There was a dramatic increase in quality and a decrease in cost; our textile brands became more competitive. In 1983, we negotiated an early retirement opportunity with the union in which we reduced management from eight levels to four, operators picked up many of the routine tasks that supervisors had handled in the past, and we downsized the factory by several hundred employees without rancor. The plant still ran at capacity.
The operators became inno­vators: One team designed a US$60,000 spinning unit that solved a technical problem that the engineering department had said would cost $2 million to fix, and another created a sophisticated and efficient supply chain that delivered the right quantities of fabric at the right times to a large customer. (This was years before the phrase "just-in-time" had caught on.) We also kept our part of the bargain; when the operators saved us millions of dollars a year by managing inventories more precisely, we used that money to seek new business rather than to lay people off. The shift in responsibility served me well personally, because it allowed me to focus on developing products and building customer relationships, which brought me to the attention of other companies in the region.