Nearly every aspect of retailing, from distribution to promotion, has changed dramatically during the last 20 years. And yet the focal point of consumer purchases is still the same: the "moment of truth" when a consumer chooses a product. The point of sale (POS), whether physical (such as a retail store shelf) or electronic (such as a Web site), represents the true center of the manufacturing–retailing universe. It is time for manufacturers and retailers to recognize the full power of the shelf: the potential that they can realize only together.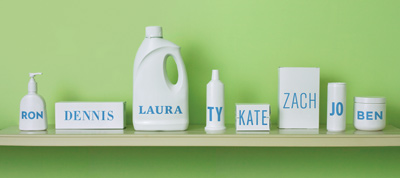 Photograph by Holly Lindem
We call this new approach shelf-centered collaboration (SCC). It begins with the choice to work together with carefully selected partners in manufacturing and retail to build a systematic, analytic, and responsive infrastructure based on point-of-sale data. There are many reasons for companies to be interested, starting with new opportunities for growth and profitability. Long gone are the days of mass marketing, when a cosmetics, food, or cleaning products company could build big brands, promote them to large audiences, easily take advantage of economies of scale, and watch products leap off the shelves. Instead, thousands of products vie for space in the store aisles of retailers who are fighting one another to attract consumers' attention and loyalty. The value chain itself struggles to manage this complexity. For example, "shelf out-of-stocks" (desired products that are not available) are at historic­ally high levels, while a positive return on investment for marketing promotions remains a 50-50 proposition at best. SCC addresses these opportunities by enabling manufacturers and retailers to operate in partnership, creating and responding to demand more effectively than they could alone.
SCC also addresses the unforgiving nature of today's shoppers. After years of widespread Internet use, consumers of all ages are smart, keenly demanding, and highly differentiated. They are skeptical of brands; aware of their health, personal care, and nutritional needs; thoroughly fashion-conscious; and im­patient with high prices and shoddy quality. They increasingly prefer products that fulfill more than one need, such as vitamin-enriched beverages or multimedia players. They lose interest or go elsewhere when their desires are not immediately gratified. And they are diverse in their tastes, expecting that some clothes, toys, and foods will be fashionable for a few months and then rapidly disappear, while others last indefinitely. In short, consumers are demanding the right product in the right place at the right time for the right price. To meet that demand, manufacturers and retailers must master staggering levels of business complexity — not just in mature markets like Milwaukee and Madrid, but also in emerging markets like Mumbai and Mexico City.
Manufacturers and retailers are both inspired and exhausted by this opportunity. The most forward-thinking of them are ready to move beyond today's fragmented marketing and manufacturing approaches. To accomplish this, they will need to learn to work to­gether in new ways. They will need to stop negotiating their purchasing arrangements as a zero-sum game, in which every retailer's gain is a manufacturer's loss (and vice versa); instead, they'll need to start clearing away their organizational and operational roadblocks, and start building new types of managerial and technological links in their value chain. Finally, they will need to shift their focus from the "mean" to the "meaningful." In other words, they must pay less attention to the aggregated sales figures that most marketers and retailers use today — by category, by region, and by week — and develop instead a granular understanding of consumer demand, tracking and analyzing purchases by item, by store, and by day.
Building a Better Network
Imagine, for a moment, that you could design a consumer value chain from scratch. In other words, you have a free hand to rethink the network of supply, manufacturing, distribution, and retail enterprises that collectively move your product from raw materials to a finished item ready for consumers. Your goal: to provide consumers with the products they want most in the most compelling way, with an appropriately attractive margin for the manufacturers and retailers involved. What would that value chain look like?