"In the act of creating, people argue. They have heated dialogue. They get upset! Without real exchange, you can't create knowledge. Knowledge creation is a human activity."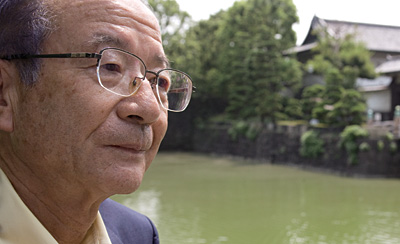 Photographs by Hiroji Kubota
So says Tokyo-based business scholar Ikujiro Nonaka, coauthor (with management researchers Ryoko Toyama and Toru Hirata) of Managing Flow: A Process Theory of the Knowledge-Based Firm (Palgrave, 2008). This book explores how Japanese companies with consistently superior results develop innovative products and services by harnessing the power of knowledge creation. Nonaka and his coauthors draw examples from firms such as Toyota, Honda, Canon, Seven-Eleven Japan, the pharmaceutical company Eisai Company, Mayekawa Manufacturing, and the educational institute Kumon. They reveal the underlying dynamics for building knowledge in these companies — for example, Eisai's practice of sending its researchers to work with the elderly in hospital wards so they can develop a stronger feel for the way patients use medications, leading to the development of better medicines.
In Managing Flow, Nonaka summarizes and extends a body of work that could change the prevailing view of knowledge management in most companies from a branch of information technology to an enabler of in-depth learning. At age 73, Nonaka has been developing this work for more than 40 years. In Japan, where he is professor emeritus at Hitotsubashi University in Tokyo, he is recognized as the nation's most significant management scholar. He is also the president of the Japan–America Institute of Management Science (JAIMS) in Honolulu, a visiting scholar at the Helsinki School of Economics and at the University of California at Berkeley, and the Drucker Scholar in Residence (a position named after the late management author Peter Drucker) at Claremont Graduate University in Los Angeles. To David Teece, director of the Institute of Management, Innovation, and Organization at Berke­ley's Haas School of Business, the figure most comparable to Nonaka was Drucker himself. "Both integrated knowledge from across many disciplines, and both had the early experience of conducting a lot of interviews in which they listened to real managers talking about real problems, which kept their theories grounded in the real world."
Nonaka's work first came to the attention of those within U.S. management circles in 1986 with an in­fluential Harvard Business Review article titled "The New New Product Development Game," coauthored with Hirotaka Takeuchi, who is now dean of the Grad­uate School of International Corporate Strategy at Hitotsubashi University and a visiting professor at Harvard Business School. That article, Nonaka's first to explore organizational knowledge creation, was fol­lowed in 1991 with another Takeuchi-coauthored HBR article, "The Knowledge-Creating Company." Their 1995 book, The Knowledge-Creating Company: How Japanese Companies Create the Dynamics of Innovation (Oxford University Press), laid out a comprehensive theory on developing collective intellectual capability. "
Jiro is quite simply the father of knowledge management," says Takeuchi. "His research over the last 20 years opened up a whole new field and set the stage for how the best organizations understand human capital today." Although Nonaka cites mostly Japanese com­panies in his research, says Takeuchi, "his model is universal. That's why he's the only Asian on the Wall Street Journal's list [published in May 2008] of the 20 most influential business thinkers."
The Flip Side of Knowledge
But Nonaka's perspective also runs counter to conventional corporate practice. Most companies assign knowledge management to their information technology departments, which focus on codifying best practices that can be captured, stored, indexed, and retrieved as efficiently as possible. Nonaka views all this data management as a minor, almost incidental aspect of the capability development that enables business success.
"Companies and leaders who treat knowledge management as just another branch of IT don't understand how human beings learn and create," he says. Unlike land, capital, energy, labor, and technology — the conventional "inputs" into business practice — knowledge is innately self-renewing. "It is produced and consumed simultaneously. Its value increases with use, rather than being depleted as with industrial goods or commodities. Above all, it is a resource created by humans acting in relationship with one another."