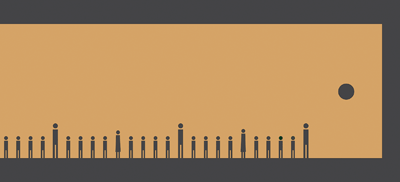 Peter Cappelli
Talent on Demand: Managing Talent in an Age of Uncertainty
(Harvard Business Press, 2008)
Edward E. Lawler III
Talent: Making People Your Competitive Advantage
(Jossey-Bass, 2008)

Clayton M. Christensen
Disrupting Class: How Disruptive Innovation Will Change the Way the World Learns
(McGraw-Hill, 2008)
Alex Frankel
Punching In: The Unauthorized Adventures of a Front-line Employee
(HarperCollins, 2007)
---
Despite a widespread recognition that human capital constitutes their primary resource and provides their key competitive advantage, companies are ambivalent about what human capital means and reluctant to commit resources to its development. There are two principal reasons for this: The value of human capital remains resistant to quantitative measures, and the focus on short-term financial results shortchanges talent development, which is inherently long term. As a result, enterprises of every variety struggle to retain, develop, and leverage the very resource they depend upon most to meet future business challenges.
One hopes that some future Nobel laureate is presently occupied with devising a formula to put robust metrics around the value of talent so that organizations might find a way to justify its development. But short of that, this year's four best books on human capital offer clues as to how to address the talent conundrum. Two tackle the issue directly, though from different perspectives. The other two address entirely different issues that upon closer inspection turn out to be intimately related to human capital.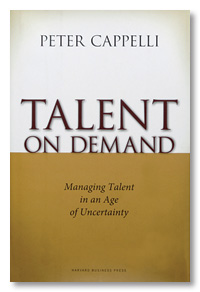 Two Takes on Talent
In Talent on Demand: Managing Talent in an Age of Uncertainty, Peter Cappelli offers a strongly argued and arrestingly original take on human capital. He begins with a historical overview of talent management since World War II, noting that presently popular practices such as 360-degree assessments, action learning, peer networks, executive coaching, and "high potential" programs have all been around under different names since the 1940s. What has fallen off the radar screen since then, according to Cappelli, the George W. Taylor Professor of Management and director of the Center for Human Resources at the Wharton School, is a core commitment to the rigorous and systematic workforce planning that is needed to support these practices and give them context.
Like strategic planning, and in tandem with it, talent planning has been a casualty of a globally competitive and highly uncertain business environment. Cappelli points out that whereas more than 95 percent of large organizations had a talent planning process in place in 1950, less than 20 percent do today. He says this deemphasis on planning has translated into a lack of internal training and development. Companies rely on formal business education as a substitute, which has led to a boom in MBAs but has undermined the work-based competencies that support the development of tacit knowledge on the job.
The problem is exacerbated by outside hiring, the default option when organizations are uncertain how to demonstrate the payoff for talent development. Talent searches are expensive, and outside hiring blocks employees' prospects for internal promotion, aggravating retention problems as high potentials leave because they don't see a way to move forward. As Cappelli shows, such an approach is especially unsuited to an era in which talented people define their value in the marketplace by their personal portfolio of skills, and so tend to judge potential jobs by the opportunities they provide for development.
In the absence of systematic workforce planning, companies are doomed to ricochet uncertainly between an oversupply and an undersupply of talent. Unable to respond proactively, leaders are constantly operating in crisis mode, squandering valuable resources in the process. In the language of operations and supply chain management, this amounts to a mismatch of costs. Cappelli believes such mismatches require intervention, but advises companies to spend less time obsessing over finding the ideal matching point and more time planning what to do when good-faith estimates of talent needs prove off the mark. He offers an ingenious method for reducing mismatched costs by calculating the financial risks of buying rather than developing talent. This is not quite the same as a formula for defining the value of human capital, so there's probably no Nobel in the offing, but it provides a strong starting point.