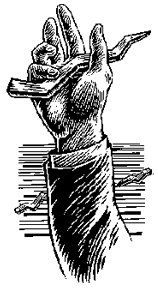 The employee then puts together and drives the process of preparing development plans. A career development center with a variety of counseling and career resources supports employees in preparing their plans and determining longer-term career options. Rewards are clearly linked to performance. About a third of each employee's pay is tied to company and/or divisional performance, and all of the workers have rights to purchase stock options. The way Intel management sums this up is, "The reward system reinforces the company's high expectations of its employees to grow, learn and lead."
The company monitors changing skill requirements and institutes a redeployment program when it becomes necessary to downsize a business. Under this program, managers effectively lay off people, and the head count of the business unit is moved off the payroll. These excised people enter a redeployment pool under the auspices of human resources.
Once in the pool, employees generally have four to six months, and can do one of three things:
1) search for another job within Intel;
2) seek additional training that will enable them to pursue a new position;
3) take a temporary assignment that doesn't count against their time in the pool.
By no means is the redeployment pool a dumping ground for performance problems. Poor performers don't get a chance to join the pool; instead, they are forced to leave the company. The company treats redeployment as a benefit, spending $6 million to $10 million a year on the program.
Two vignettes about Intel employees show how the system works.
In the spring of 1992, after 12 years as a production specialist at an Intel semiconductor plant in Folsom, Calif., Joe Silva greeted the news of a departmental downsizing with neither dismay nor resignation. In fact, he looked on the demise of his dead-end job as a lucky break. As he put it, "I felt that I never had a chance to grow."
Of course, Mr. Silva also knew that Intel wouldn't summarily throw him on the street. About two years before, the company had adopted its redeployment policy. While it calls upon workers to identify their own potential talents, learn new skills and search for opportunities, the policy also demands that Intel managers take chances on people like Mr. Silva.
Within three weeks, Mr. Silva found an opening, arranged an interview and convinced the manager that he could learn the necessary skills, including phone installation, cable management and setting up networks. Mr. Silva now intends to study other communications fields and, as he says, "learn more within the department and maybe become a planner."
About three years ago, a maintenance technician at an Arizona plant had a heart attack. The technician, Roger, was in his mid-40's. His cardiovascular condition prevented him from returning to his old line of work, which required him to climb ladders, crawl into tight spaces and perform other strenuous tasks. To remain with the company, he would have to find a sedentary job.
"Even though he'd had no education beyond high school, Roger had an interest in computers," says Maureen Shiells, who manages a group that deals with Intel employees on disability leave. "We had him talk with different computer folks to see what he might like, and after that Roger went to a junior college to learn computer programming. The people at the plant found him an old surplus computer to use at home. Meanwhile, he would work one day a week, so we could keep him on full benefits. In two years, after earning his associate degree, he started full time as a programmer."
3COM
The 3Com Corporation, one of the nation's leading global data networking companies, has moved aggressively toward establishing a people partnership based on the concept of employability. 3Com has been growing at an annual rate of 50 to 75 percent, and one of the key reasons is the company's handling of people.