New Views of Capitalism
A review of The New Capitalist Manifesto, by Umair Haque.
(originally published by Booz & Company)
The New Capitalist Manifesto: Building a Disruptively Better Business
By Umair Haque
Harvard Business Review Press, 2011
The crash of 2008 shook many people's confidence in the U.S. management paradigm, and perhaps in capitalism itself. With the search on for a new synthesis, we can expect a rich crop of management books with the word manifesto in their titles. One of the first, by Umair Haque, director of the London-based Havas Media Lab and head of strategy lab Bubblegeneration, is The New Capitalist Manifesto: Building a Disruptively Better Business, which combines a severe critique of traditional (or industrial) capitalism with an outline of a new "constructive" capitalism.
Haque, who describes himself as "mostly an economist," makes a persuasive argument that industrial capitalism is fatally flawed because it shifts costs to — and borrows benefits from — societies, nature, and future generations. He suggests, for example, that if all the true costs of a hamburger were allocated to the product itself, it would have to sell for US$35 instead of $3. He contends that in the future, capitalism is going to have to play fair and work within a closed system — treating the world as an "ark" rather than a "game reserve." Toward this end, Haque proposes constructive capitalism, which would substitute value cycles for value chains as the means of production, value conversations for value propositions as the means of positioning, philosophies for strategies as the means of competition, marketplace completion for marketplace protection as the means of advantage, and betters (bundles of products and services that make people tangibly better off) for mere goods as the means of consumption.
Haque presents these five substitutions as the first five steps to be taken in a six-step transformation process for corporations. Thus, the transition from unilateral value propositions to multilateral value conversations involves creating an authentic democratic environment within the company and its stakeholder communities, in which people can participate, deliberate, associate, and dissent as required. An example of such a conversation in action is the Mystarbucksidea website, a space created by the coffee retailer where customers can share, explain, debate, and vote on new ideas. The author says that the result of such a conversation is a more agile and responsive organization, one that creates "thick" value (sustainable, meaningful, and authentic) rather than the "thin" value (ephemeral, meaningless, and manipulative) currently delivered by companies that practice industrial capitalism.
The sixth and final step in Haque's transformation process is the development of a constructive strategy aimed at generating "smart" growth. Here the author presents a rather abstract game board for constructive capitalists, a matrix depicting the "next-generation strategy space," which is designed to help managers think about how, where, and why to compete in a "radically altered twenty-first-century economic landscape." He illustrates the matrix by placing company names in various cells, but just how they are allocated to the cells is unclear. In addition, it is difficult to see how the game's growth dynamics, such as ever-increasing economic returns, are sustainable.
The matrix also calls into question Haque's portrayal of the shift from industrial to constructive capitalism as "evolutionary." Indeed, it seems likely that we are seeing stages in a life cycle rather than the emergence of new organizational species. From this perspective, constructive capitalism looks a lot like a stage of development last seen in the United States in the second half of the 19th century, but in a vastly different social and technical context.
In the book's conclusion, Haque describes his work as "a handbook, not a textbook," but it is neither of these. The title has it right: It is a manifesto, and its value is as a wake-up call and a compelling vision of a desirable future. How we get there is another matter altogether.

Recommended stories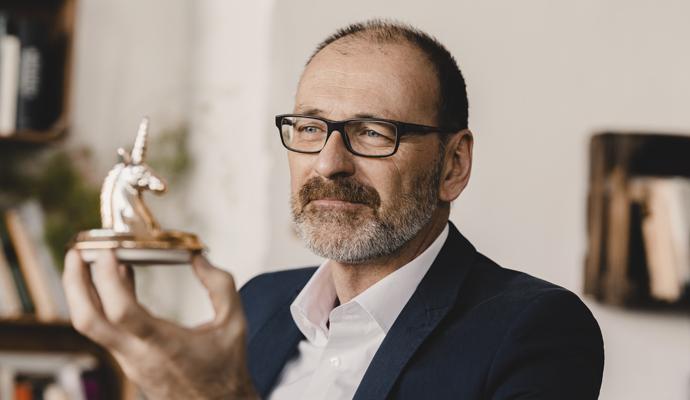 A new book makes the case for adopting the enduring principles of this '80s-era process-management system in digital-first businesses.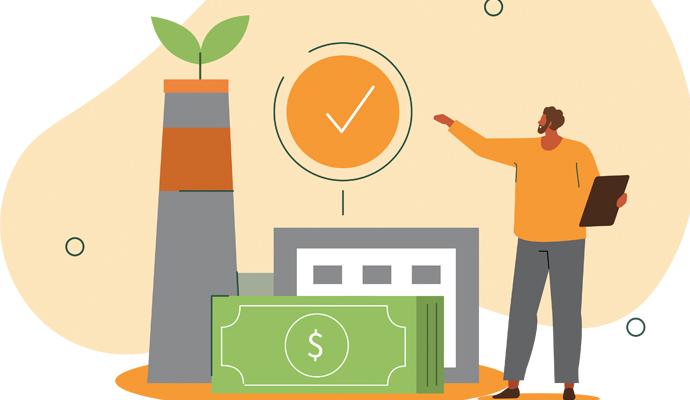 A sweeping philosophical history reveals two groups at odds on the relationship between nature and the economy.