The balancing act of corporate social responsibility programs
Employees often take a pay cut to participate in CSR programs, but many do so to gain career skills.
Bottom Line: Employees often take a pay cut to participate in CSR programs, but many do so to gain career skills.
For most global companies, it's no longer a question of whether they should engage in corporate social responsibility (CSR) activities, but how central to their business model those activities should be. Given increasing evidence that corporate social engagement can boost the bottom line, the thinking about CSR now informs such critical business functions as stakeholder relations, innovation strategy, and customer outreach.
Because of its impact on the reputation of a firm, and the opportunities such programs can provide, CSR also plays an important role in attracting, motivating, and retaining key employees. The number of corporate initiatives that give employees the opportunity to positively affect society, often in conjunction with nonprofits, has skyrocketed in recent years. And these corporate programs are a far cry from the "volunteer for a day" events of the past. The modern CSR initiative allows employees to focus on social work for extended periods.
CSR programs can take many forms and create products or provide services that help fill a societal need. For example, a company could find ways of recycling its post-consumer products, do job training for disabled adults, or bring investment into declining neighborhoods.
Companies hope this work reinforces the bond between employee and employer, underscoring a firm's commitment to the community and its interest in endeavors more meaningful than profit-making alone. Especially in industries that rely heavily on skilled talent, a hefty paycheck is often not enough to keep a creative workforce motivated; these employees require a sense of fulfillment, a broadening of their perspective, or the occasional sabbatical to explore outside interests.
Especially in industries that rely heavily on skilled talent, a hefty paycheck is often not enough to keep a creative workforce motivated.
However, employers hoping to make a success of such programs should be aware that it's not merely altruism that prompts workers to engage in prosocial projects, although that is, of course, a factor. That's according to the authors of a new study, which suggests that many employees also expect to derive tangible benefits from their volunteerism, such as knowledge and skills that can help them advance in their career.
Indeed, recent studies have shown that people are willing to accept a pay cut in order to work on projects that have a positive impact on society — a realistic enough scenario, as many firms impose some compensation reduction in exchange for spending weeks or even months on a "side" project.
To explore the reasons employees engage in CSR projects, and their interest in doing so even at the expense of a higher paycheck, the authors studied a large multinational firm in the management consulting industry. This is an ideal sector fit for the study because management consulting relies on skilled employees for a competitive advantage — and keeping these bright minds engaged and loyal can be an uphill battle.
The company the authors studied launched a corporate social initiative (CSI) in 2002, which extended the firm's consulting services at a reduced fee to clients such as nonprofits, foundations, and economic development organizations that could not afford to pay full price. To ensure the project's financial viability, the employees who participated had to accept a pay cut ranging from 25 to 50 percent.
More than 1,000 employees decided to take part in the initiative, which lasted through 2013, taking salary cuts that surpassed US$28 million. The CSI projects tapped into the consultants' natural skill set but applied their skills to, for example, supply chain optimization for a development agency distributing vaccines in Africa and a nonprofit focused on promoting sustainability practices around the world.
During their in-depth interviews with participants, the authors noticed an interesting rationale emerging for participation. "I heard from other peers who'd done [CSI] that it gives you a lot of visibility with senior leadership. That was one of the selfish reasons to go for [CSI]," one employee reported. Another said: "I've always viewed a [CSI] assignment as a potential beginning to have a different chapter in my career. And so I've already started to think about development as a career option."
The authors then surveyed both employees who had and those who hadn't taken part in the CSI initiative. A majority of the people in both groups expressed an interest in taking a pay cut to participate in a future project, and past participants reported they would take an even bigger reduction in pay to do so again. "This suggests that, in general, CSI participation continued to be attractive beyond just a one-time novelty," the authors write.
And although previous research has attributed this willingness to purely philanthropic attitudes, the authors found that employee interest was also driven by a desire to gain experience and expertise in a field that could improve their career options. If no salary cut was required, most employees said they would take part for equally altruistic and selfish reasons. But when a salary cut was required, the average employee placed far more weight on whether he or she would glean private benefits from participating in the CSI.
Companies should bear in mind these "mixed motives," the authors write, when designing their CSI partnerships and projects. If employees don't think they'll receive tangible knowledge or skills from a project, they'll be less likely to participate. On the other hand, if companies laud the potential personal benefits of a CSI project too much, employees might think it's not really societally beneficial at all.
Source: "Taking a Hit to Save the World? Employee Participation in a Corporate Social Initiative," by Christiane Bode (Bocconi University) and Jasjit Singh (INSEAD), Strategic Management Journal, April 2018, vol. 39, no. 4
Recommended stories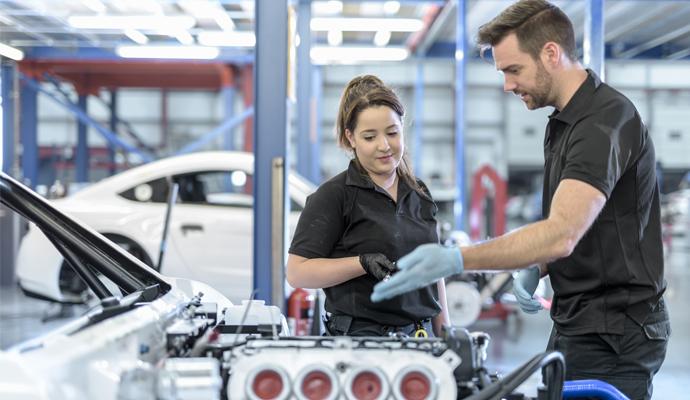 When the paint shop leadership team for carmaker Audi initiated a change process, they decided to trust the power of questions.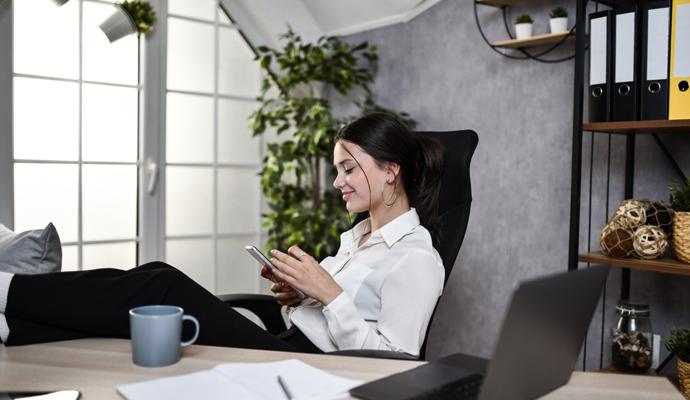 Watching the clock drags performance down, and optimism about the future does the opposite. Managers who understand this can help boost engagement.