In this issue's case study, Rosabeth Moss Kanter, a professor at the Harvard Business School, explores the Lippo Group of Indonesia and Hong Kong. By building and then carefully managing an intricate set of personal relationships, Lippo's founder, Mochtar Riady, created from scratch a global financial powerhouse with $11 billion in assets. Lippo's relationships stretch from rural Indonesia to cosmopolitan Hong Kong and throughout the United States. Lippo uses these relationships not only to build its business and sell its services, but also to deploy new capabilities. These networks help Lippo learn.
Also in this issue, "The New Nature of Trade," by Nico Colchester, editorial director of the Economist Intelligence Unit, "Along the Infobahn: Data Warehouses," by Lawrence M. Fisher of The New York Times, and reviews of the winning books in the 1995 Financial Times/Booz-Allen & Hamilton Global Business Book Awards, by Charles E. Lucier, of Booz-Allen. In addition, there are briefs, more reviews and capsule summaries of the world's best business books.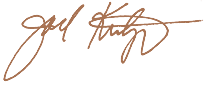 Joel Kurtzman, Editor
Authors
---
Joel Kurtzman,

Joel Kurtzman is editor-in-chief of Strategy+Business.