"Facility Check was delivered in less than two months with fewer than five people working on it,'' she said. "When you compare that to traditional information systems development, it doesn't take a rocket scientist to see this is worth pursuing."
US West, like most companies, found that the grass-roots model works as long as the applications deployed on the intranet are relatively static and tangential to key business processes. But as applications grow more interactive, and more tightly entwined with critical processes, some degree of central management and authority becomes important, just as it is in traditional computing. Companies must find a way to strike a balance between the spontaneous creativity of the grass-roots efforts and the need for security and accountability.
Lockheed Martin has also grappled with the transition from grass-roots development to central management.
"Early on, we got a company-wide Netscape license, and everything was flying along at light speed, with no umbrella, no corporate policy,'' said William Buonanni, program manager of Lockheed's World Wide Web initiative. "That was right for the time. Central policies really did not come about for a year. It allowed us to grow without being overbearing."
And the intranet was indeed needed. Lockheed found that its history of corporate growth by merger left it with a plethora of incompatible computer systems that could not communicate with one another. "I really did not have a way to send a document to 20 different people,'' Mr. Buonanni said. "Now suddenly, there is a very easy way to do that. I could see the light bulbs going off as people realized what this could do.''
Creating intranets is easy because they all adhere to a few Internet standard protocols and languages that have been in the public domain for many years. For Lockheed, that meant adopting TCP/IP, or transmission control protocol/Internet protocol, across the company's myriad networks, and downloading the Netscape browser to each of its 140,000 desktop computers. Some of this technology is free; none of it is expensive.
But the "freeware'' aspect of intranets and the World Wide Web's sometimes frivolous image can make it hard for senior management to take these programs seriously, Mr. Buonanni said. "In the old days, we would go to management and say we need $3.5 million for a new D.A.S.D.,'' he said, referring to a high-density disk drive used in mainframe computers, "and they would say, 'O.K., we budgeted for that.' Now when I ask for $35,000 for a Web server, it can be a tough sell.''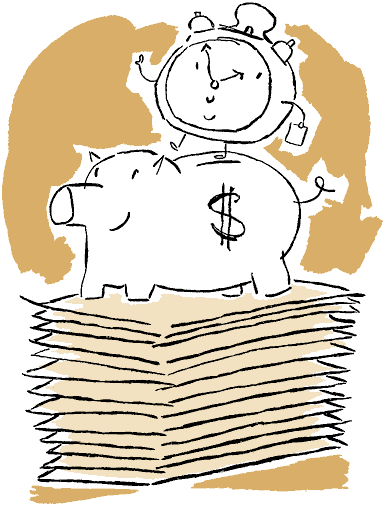 The history of mergers means that getting adoption in all 80 Lockheed business units can also be a challenge. Some applications are seen as a threat, like a recently introduced human resources program that lists positions within the company and allows employees to apply on-line, matching their skills and qualifications to all available openings. It then sends their résumés, and allows the employees to track the review process, all from their desktop browsers.
"We are trying to make it go company-wide, but some of the businesses are backward-thinking,'' Mr. Buonanni said. "They think if their employees see opportunities they'll go to other Lockheed businesses. They don't see that it might entice other employees to come to them." On the other hand, he noted, a corporate-wide litigation-tracking system has been universally adopted. Why? Because Lockheed's chief counsel mandated its use.
But even companies where intranet usage is pervasive at the grass-roots level find that the endorsement of senior executives is critical. Silicon Graphics, a maker of computer workstations that is based in Mountain View, Calif., is one of the most thoroughly "webified'' businesses, with literally thousands of applications deployed on its intranet. But while the number of internal Web sites had already climbed to more than 100,000 before management ever got involved, it has more than doubled since.