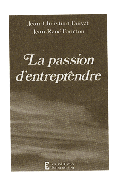 The head of Rhone-Poulenc, France's chemical giant, puts great store in bringing 'a sense of passion' to the leadership of a company. People need 'to be active, to make decisions, to be empowered, to have life,' he says. Since his appointment as chairman and chief executive of Government-owned Rhone-Poulenc in 1986, he has instilled such vitality into the company that it has been successfully privatized and transformed into a global powerhouse with $17.3 billion in annual revenues.
In this interview with Strategy & Business editor Joel Kurtzman, Mr. Fourtou recalls how his philosophy began to form when he was a consultant (he became C.E.O. of the largest French consulting firm at 32). He realized his success arose not only from his ability to sell management ideas but also from his knack of keeping relationships going. He was able to give people a passion for the work they were doing; in other words 'they were happy and, as a result, they were more active, more competitive, more energized.'
So when the Government asked Mr. Fourtou to run Rhone-Poulenc, he was ready to bring 'a sense of empowerment into the big company.' Senior managers were encouraged to buy shares equal to one year's worth of compensation; high-level management meetings were organized three times a year. Mr. Fourtou also forged what he calls 'family linkages' by bringing together from around the world all the people at Rhone-Poulenc with common professions or specialties, such as the company's lawyers or members of its ethical pharmaceutical businesses. People who work for Rhone-Poulenc are members of a community, he says. 'As members of a community, they have leverage to do things they could not do on their own. They can get things accomplished here.
Jean-René Fourtou, chairman and chief executive of Rhône-Poulenc S.A., one of France's biggest companies, spent the first 20 years of his career at Bossard, a large French consultancy, where he specialized in the chemical and pharmaceutical industries. In the early 1980's, he wrote a report on the chemical industry's future in France that caught the attention of the Government, which controlled Rhône-Poulenc at the time. Because of Mr. Fourtou's expertise, and because of his report, he was asked by the Government to run Rhône-Poulenc. He became its chairman and chief executive in 1986.
Soon after taking over, Mr. Fourtou, who is now 57 years old, began to transform the company. Not only did he revamp and decentralize the management system, but he also worked to change the culture and make the company more global. Mr. Fourtou quickly began selling off poorly performing businesses while buying new businesses that matched his growth-oriented global strategy.
Before his first year in office had ended, Mr. Fourtou launched his American initiative. In rapid succession, Rhône-Poulenc bought Union Carbide's agricultural chemical operations and Stauffer Chemical's industrial chemical business. Then, at a cost of $2 billion, Rhône-Poulenc merged its pharmaceutical operations in the United States with Rorer, the American drug company, to form a new business, with a 68 percent equity position by Rhône-Poulenc. Mr. Fourtou also created a partnership between Merck & Company in Europe and Rhône-Poulenc's Pasteur Merieux vaccine business, and he invested heavily in Asia. In 1993, Rhône-Poulenc was privatized. It now has revenues of about $17.3 billion.
Mr. Fourtou's global strategy has worked well, particularly in the United States. During his tenure, revenues from Rhône-Poulenc's American operations have increased to more than 24 percent of the company's total, from just 3 percent. Overall revenues from outside France now account for the bulk of the company's business -- a full 75 percent, compared with less than 25 percent when Mr. Fourtou took over. Indeed, under his leadership, Rhône-Poulenc has become one of France's most global companies.