Online
Click to download online advertising specifications
For additional details and available spots or to learn more about strategy-business.com contact: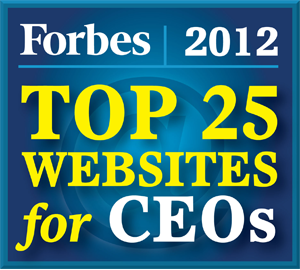 Judith Russo
Advertising Director
strategy+business
101 Park Avenue
New York, New York 10178
212-551-6250
[email protected]
The strategy+business website has a rapidly growing audience of 400,000+ registered readers who depend on s+b for the world's most advanced discussion and insights on competitive strategy, leadership, innovation, and organizational change.
More than 169,000 readers have signed up to receive our e-newsletters: enews, distributed weekly, and s+b at a Glance, s+b Thought Leaders, s+b Recent Research, and s+b Business Literature each published monthly. All five of our e-newsletters offer advertisers a choice of bold, generous display at the top of each e-newsletter, and generous text advertising placement.
E-MAIL NEWSLETTERS FROM strategy+business
enews is an exclusive weekly newsletter of leading ideas from the pages of strategy+business. Each issue provides one of our top feature articles, offering powerful, quick, and vital business analysis, insights, commentary, and other intellectual capital direct from the authors, strategists, and editors at s+b.
s+b at a Glance is a monthly update about the state of business management, and what's new at strategy-business.com. Each issue briefly describes a field of business insight or an issue of the day, illuminated by articles from Booz & Company thought leaders and experts from the business world.
s+b Thought Leaders is a unique monthly newsletter of interviews with leading business leaders and thinkers. Conducted by the editors of strategy+business and Strategy& experts, these interviews go beneath the surface to draw out how decision-makers operate in the face of complexity.
s+b Recent Research, published monthly, is the only place online where studies from the world's top business schools are translated into plain language, so that business people can put them into action. Compiled by the s+b editorial team, this is the leading edge in management theory and practice.
s+b Business Literature is a monthly newsletter featuring excerpts from the latest business books introduced by noted authors, as well as critical essays and book reviews.
Subscribers are automatically sent an e-mail alert when enews, s+b At a Glance, s+b Thought Leaders, s+b Recent Research, and s+b Business Literature are published.

s+b DIRECT
With s+b Direct, subscribers stay up to date on the latest features, research, and thought leadership with RSS feeds from strategy+business.
Subscribers incorporate topics that interest them into their preferred news reader. Each s+b Direct feed displays feature headlines and summaries, and links to the full article.
Auto, Airlines, and Transport
Business Literature
Consumer Products
Energy
Finance
Global Perspective
Health Care
Innovation
Marketing, Media, & Sales
Organizations & People
Operations & Manufacturing
Recent Research
Strategy & Leadership
Sustainability
Technology
Thought Leaders
What is RSS?
RSS, or Really Simple Syndication, is an easy way to stay current with online news and information from a variety of Web sites. RSS delivers news and analysis from across the Web directly using software called a news reader, or aggregator.