FedEx Kinko's is clearly another bet by Mr. Smith on how the future will evolve. He's already prepared to meet the developing global needs of his customers by accelerating the company's growth outside the United States.
If, for some reason, the Kinko's merger does not work out, it won't be because it wasn't given a good shot at success. In taking in Kinko's, FedEx did what FedEx does best: It executed brilliantly on a well-planned strategy. Whether it can now get FedEx Kinko's to absorb those high standards is still a question, but seasoned observers give Mr. Smith the edge. "Maybe someday it could be a big part of FedEx's business," says Mr. Hatfield, "and even though that might be a ways down the road, you can never count Fred Smith out."

22 Years of Growth and Acquisition
Fred Smith has built his company and added new services by buying up specialty companies. Here are some of the most significant acquisitions that built today's FedEx.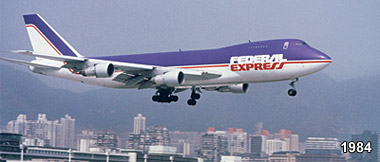 1984 - Federal Express acquires Gelco Express International, a courier services with offices in Europe and Asia, and launches operations in both regions. These become part of FedEx Express.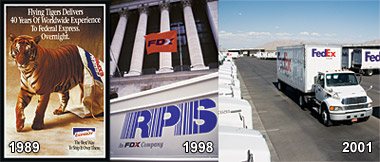 1989 - Federal Express purchases the all-cargo carrier Flying Tigers to expand its presence in Asia. Now part of FedEx Express.
1995 - FedEx acquires air routes from Evergreen International to expand further into China and the rest of Asia. These also become part of FedEx Express.
1998 - FedEx acquires Caliber System Inc., a shipping company consisting of small-package carrier RPS (renamed FedEx Ground); "less-than-truckload" carrier Viking Freight (renamed FedEx Freight); Caliber Logistics and Caliber Technology (combined into FedEx Global Logistics); and Roberts Express (renamed FedEx Custom Critical). The parent company is renamed FDX Corporation.
2000 - FedEx acquires Tower Group International and WorldTariff and combines them to form FedEx Trade Networks. FedEx Custom Critical acquires Passport Transport. Parent company is renamed FedEx Corporation.
2001 - FedEx Corporation acquires American Freightways, which becomes part of FedEx Freight.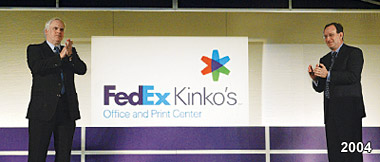 2004 - In February, FedEx Corporation finalizes the acquisition of Kinko's for $2.4 billion. In September, FedEx Corporation acquires Parcel Direct, a parcel consolidator, and later rebrands it FedEx SmartPost.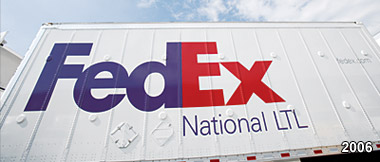 2006 - In May, FedEx Corporation acquires the less-than-truckload operations of Watkins Motor Lines, which becomes FedEx National LTL, a part of FedEx Freight. The FedEx Express unit agrees to buy out DTW Group's domestic express network in China, along with DTW's share of a joint venture with FedEx called International Priority Express.
Reprint No. 06307
Author Profile:
---
Michael Copeland ([email protected]) is a senior writer at Business 2.0 in San Francisco. He received a 2006 Business Journalist of the Year award from the World Leadership Forum.