An interesting case from another continent is South African Breweries (SAB). In the 1990s, SAB realized that the beer industry was underdeveloped and poorly managed in many transitioning markets and began an acquisition spree, picking up breweries in other African countries and former Communist nations. In each new market, SAB systematically accelerated the industry's development pattern to increase per capita consumption and introduce higher-value products. Ultimately it achieved the scale to merge with the U.S.-based Miller Brewing Company, forming a new global company, christened SABMiller. In 2005, when it acquired Grupo Empresarial Bavaria (the Colombia-based brewing company that was the second-largest in Latin America), SABMiller gained dominance over the beer industry in the Andean region, where it intends to replicate its strategy of accelerating the market's development pattern.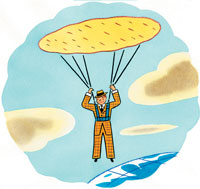 Competitive Benefits
If your company is expanding into global markets, it should follow a three-step process for creating effective strategies. First, study the conditions in countries where your business already has a presence, or where it hopes to enter. Look for the most effective fit between your business model and the relevant stages of the emerging-market life cycle. An accurate diagnosis can make the difference between jumping in at the right time to grab market share, and being ahead of your time with no market for the product.
PepsiCo Inc. realized its snack food business in Brazil lagged behind its businesses in other Latin American countries because of high costs and poor distribution, not lack of potential demand. By timing its production and distribution investment correctly, Pepsi enjoyed explosive and profitable sales growth.
The advantages of good diagnosis also accrue to companies that correctly anticipate when a product will shift from being an unbranded commodity — typically sold in bulk through fragmented retail channels — to being a branded packaged good. In China, the popular shift from commodity edible oils to branded oils began with the arrival of hypermarkets, supermarkets, and branded convenience stores. The Kerry Group (a Hong Kong–based food and chemicals producer owned by the Malaysia- and Singapore-based Kuok Group) led the way by introducing the brand leader Arawana. Some regional competitors attempted to follow suit, developing brands for major cities such as Shanghai and Guangzhou — the edible oil equivalent of microbrewery beers. However, the delayed entry of these competitors cost them, and most of these local brands have not been profitable. By timing its investment just right, Kerry captured a leadership position in a huge and growing market. Its recent merger with Wilmar International's edible oil business further enhances that position.
The second step in the process is to use each new market as a laboratory to test new business models against the readiness of different countries. Unilever accomplished this in the 1970s by synthesizing small bars of detergent (called RIN) for use by customers who wanted better ways to clean clothes, but had little discretionary cash and only limited access to running water. Unilever shipped these bars on trucks to the hinterlands of India, creating a substantial business in the process. The company then extended this model to Latin America with its Ala detergent. Designed for laundering by hand, Ala did not need the expensive enzymes that most washing machine detergents included for removing stains.
A more recent example is Coca-Cola Company's innovative solution to Russia's ineffective distribution networks. Coca-Cola has begun selling soda right out of shipping containers; it equipped each container with a sales office and arranged to drop off and pick up the containers at sites around the country. If that system proves to be successful, it could be applied in Africa or central Asia.