• Accountability. Some marketers and retailers are running experiments to measure the impact and effectiveness of in-store video advertising. Initial trials suggest that it can generate a significant sales lift, especially in combination with traditional in-store promotions and on-shelf displays. For instance, MASI International, a marketing research company, studied the impact of in-store digital advertising in supermarket chains across the country and found a noticeable sales lift in virtually all the brand campaigns it tested. Forrester Research has also cited in-store marketing pilots that led to a 15 to 60 percent boost in sales, depending on the location, season, and item.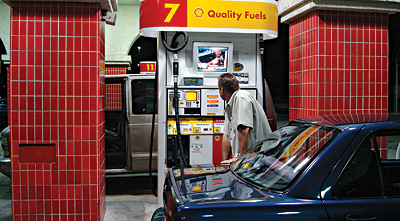 Until recently, however, there were no standard metrics for audience delivery that could serve as the currency to negotiate ad sales contracts or to optimize the performance of campaigns. Furthermore, traffic data is available only at the store level — not at the level of the aisle or the shelf. Although existing research efforts are helpful in demonstrating the value of in-store media, they don't provide the systematic, standard sets of metrics that are available for more established media.
Recognizing this gap, a consortium of dozens of CPG manufacturers and retailers banded together in 2007 through the In-Store Marketing Institute to create a new joint initiative called Pioneering Research for an In-Store Metric (PRISM). They selected Nielsen as the preferred research partner. After extensive testing and mining of insights over the past year, PRISM is now ready for commercial rollout as a syndicated data service from Nielsen's fledgling in-store media unit.
PRISM represents a significant leap forward for in-store media. It provides a consistent set of reach and frequency metrics for brand messages across a broad set of retail media touch points. These are not limited to in-store video advertising screens, but include endcaps (the displays at the end of each aisle), pallet displays, display packaging, and other in-store media. Brand advertising messages on TV can be tracked by time of day ("daypart"), media type, and geographic market; similarly, PRISM provides the ability to track in-store media at the brand level by "store part," media type, daypart, and region. In addition to enabling the comparison of in-store media with other media, PRISM links in-store media back to point-of-sale results.
The data, while valuable, still needs to be better matched to existing standards — for example, regional trading areas, the geographic areas used by PRISM, don't currently map to the designated market areas (DMAs) used to track other forms of advertising. But Nielsen and its participating retailers are working on these issues.
• Brand integration. Finally, there is significant potential for CPG manufacturers to integrate their brands more effectively into the store. Video ads, for example, may refer consumers to other products, in the same way that Amazon.com currently suggests complementary titles to its book buyers. Marketers can also weave product placements into programming to provide indirect celebrity endorsement.
Perhaps the greatest potential, however, lies in using in-store video ads to activate sponsorships and promotions, and thus get more leverage from them. For many consumer packaged goods and apparel manufacturers, ad campaigns linked to sponsorships can represent one-third to one-half of paid media spending. These manufacturers already use the imagery from these sponsorships — including the Olympics, NASCAR, the NFL, the NCAA, blockbuster movies, and concert tours — in TV spots and online ads, and they are also beginning to use them in retail store displays. Imagine, then, ads for Frito-Lay snack foods featuring a sponsored concert guitarist being shown on screens in the retail store, while the same musician's image appears nearby on the shelf display or packaging. To date, experimentation with this potential strategy remains limited; there is an opportunity for creative marketers to take the lead.