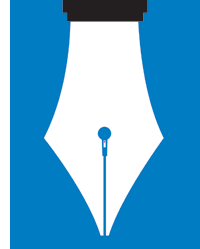 Robert Schlesinger
White House Ghosts: Presidents and Their Speechwriters
(Simon & Schuster, 2008)
Bill Lane
Jacked Up: The Inside Story of How Jack Welch Talked GE into Becoming the World's Greatest Company
(McGraw-Hill, 2008)
---
Aristotle was right: Compelling rhetoric makes for compelling leaders. Rhetoric — far more than logic — is management's method of converting dispassionate observers into committed participants. Leaders, even coercive leaders, want their words to win hearts and change minds. They equate eloquence with influence — and influence is the currency they crave. In business, politics, and practice, the quest for "better" communications translates into calls for better rhetoric. If it doesn't effectively persuade — if it doesn't lead people into inspired compliance — it isn't effective communication.
That's why presidents, CEOs, and prime ministers invariably seek help. They turn to wordsmiths, advisors, and communications gurus to better articulate their ideas and ideals. They pick sounding boards to clarify and amplify their persona and thoughts. Entire bureaucracies spring up to support the words and imagery used by leaders to manage expectations. Rhetoric makes their world go round.
Aristotle's insights into the art, craft, and science of rhetoric have never been more relevant. More people in more places require more persuasion than ever before. The challenge of translating Aristotelian principles into practice, however, has become disconcertingly more complex in a Google, Facebook, and YouTube era. Thus, understanding the fundamentals matters more.
Although rereading Aristotle's treatise on rhetoric is not a bad idea, two new books persuasively present a more contemporary understanding of executive rhetoric at the highest levels. Each captures, from a radically different perspective, the individual and institutional bickering and telepromptered tweaking that ultimately puts words into leaders' mouths. Their authors know how to tell a good story. The stories have a moral.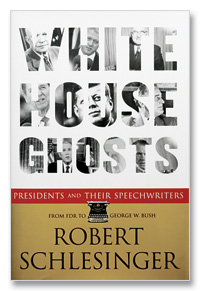 Political Penmanship
Pithy and fast-paced, White House Ghosts: Presidents and Their Speechwriters is Robert Schlesinger's history of Oval Office speech writing, presented both as a portfolio of personalities and as an evolving — mutating? — presidential institution. Schlesinger, son of Pulitzer Prize–winning historian and JFK house intellectual Arthur, has a keen ear for quotes that capture the improvisations that have shaped the communications of U.S. presidents from the 1930s through today. He can deftly trace the transformation of a phrase like "New Frontier" or "Great Society" from a throwaway scribble to an enduring cultural meme. White House Ghosts is my choice for the best book in this category.
Schlesinger also possesses a sharp sense of the absurdities that define interpersonal relationships at the apex of global power. Presidents of all eras want to express what they want when they want — be it the memorable phrase or a "weaving together" of two seemingly distinct speeches. Kennedy was a particularly demanding client, according to Schlesinger. "JFK said [to his feuding speechwriters] he was reminded of when his father would reject memoranda proffered by subordinates. 'They would ask what he wanted, and he would say, "That's up to you," and walk out of the room,' the president told his aides. 'That's what I am doing now.'"
This is a raconteur's tale of communications innovation at the institutional level; you can't help but smile and shake your head. Even the footnotes are as entertaining as any vignette in the central narrative. They're analogous to speech writing's "throwaway lines" that lift the pretty good talk into an energizing intimacy with the audience.
Any CEO, chairman, or C-suite executive paid to persuade external constituencies or internal workforces will find himself or herself jotting notes or reaching for the yellow highlighter while reading White House Ghosts. Viewing the presidency through the prism of the practice and culture of speech-writing offers unique insight into why rhetorical excellence is so hard to create, let alone maintain. The failures are as illuminating as the suc­cesses. Serious executives will be shocked at the seem­ingly slipshod ways in which the most important presidential communications are composed; they will also be intrigued by how presidents of different temperaments choose to collaborate with, compete with, and ignore their staffs and speechwriters. The words are frequently less interesting than the process that produces them.