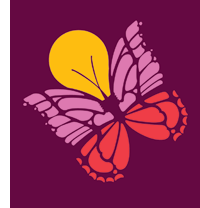 Gina C. O'Connor, Richard Leifer, Albert S. Paulson, and Lois S. Peters
Grabbing Lightning: Building a Capability for Breakthrough Innovation
(Jossey-Bass, 2008)
Don Tapscott and Anthony D. Williams
Wikinomics: How Mass Collaboration Changes Everything, expanded ed.
(Portfolio, 2008)
James Bessen and Michael J. Meurer
Patent Failure: How Judges, Bureaucrats, and Lawyers Put Innovators at Risk
(Princeton University Press, 2008)
John Kao
Innovation Nation: How America Is Losing Its Innovation Edge, Why It Matters, and What We Can Do to Get It Back
(Free Press, 2007)
---
It is somewhat mystifying, and maybe even a little discouraging, that several decades into the age of information we still talk constantly about the urgent need for innovation, yet managers struggle mightily to move good ideas from the lab bench to the marketplace. That's not to say innovating can't be done — the last I checked, IBM had racked up about 38,000 patents over the past 15 years, and Big Blue continues to stake out and commercialize intellectual properties with formidable speed and aggression. But how can the rest of the business world replicate such performance on a smaller, speedier scale? And how can a company like IBM itself keep up such a torrid pace? Year after year, most organizations struggle with the same daunting questions: What is the relationship between innovation and long-term growth? Should a company dedicate more resources to small innovations, or to something potentially explosive? Is the secret of successful R&D in the ideas, or is it in the execution? Is the spark to be found inside the company, or is it better sought on the outside?
This year's four best books on innovation might help answer those questions. At first glance, they appear to have little in common. Each tackles a distinct aspect of the innovation game; they differ in substance as well as in sensibility. Moreover, they are aimed at different audiences — managers, lawyers, engineers, entrepreneurs, policymakers, marketers. This is, however, part of their combined value. We tend to think of innovation as a pursuit that requires technical ingenuity, hard work, and good management, as well as a splash of good luck. But the development of new products and processes also depends on public policies, legal environments, cultural paradigms, and the vagaries of the consumer marketplace. No single book discussed here will tell you everything you need to know about innovation circa 2008. Together, though, this year's best books on innovation form an arresting and informative quartet. They confirm that innovation is a subject of considerable breadth and complexity that we should not take lightly or regard narrowly.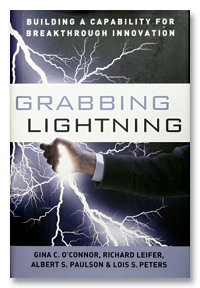 A Breakthrough Capability
In many respects, Grabbing Lightning: Building a Capability for Breakthrough Innovation keeps company with more conventional texts on innovation — the kind that speak with flowcharts and case studies to corporate managers who are trying to turn ideas into blockbuster businesses. This isn't a criticism. Authors Gina C. O'Connor, Richard Leifer, Albert S. Paulson, and Lois S. Peters, all of whom are affiliated with Rensselaer Polytechnic Institute in upstate New York, have drawn upon several years of research involving some premier global corporations, including IBM, 3M, DuPont, and GE. Their research, which evaluates various companies' successes and failures at systematizing their innovation capabilities, comes across as authoritative — even as it challenges the prevailing wisdom that startups have an inherent advantage over big, slow-moving firms.
"Many authors claim that established companies are unable to successfully commercialize breakthroughs," they write, "but the fact is that companies have not dutifully tried." This author team argues that most organizations can do better in creating institutional processes by which they can go about innovating.