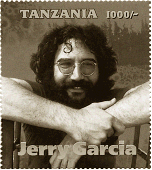 In the fickle world of music, where groups come and go with amazing rapidity, the Grateful Dead attracted audiences, sold albums and expanded their product line for 30 years. What lessons can a rock group teach the rest of us about marketing?
This is a story about brands and best practices. While its subject is a rock group -- and a defunct one, at that -- the lessons that it offers are universal. They are as relevant to the marketing of soup, roof tiles and shampoos as they are to the marketing of music. Marketing is marketing, after all, and there is always something to be learned from the world's best, even if their strategies and styles evolved during the Summer of Love in the streets of San Francisco rather than at meetings on Madison Avenue.
The group in question, the Grateful Dead, managed to hold on to its special perch in the fickle world of entertainment for more than 30 years, becoming a gold standard in an industry that has seen thousands of other rock "brands" come and go. Though serving as one of the key symbols of a 60's counterculture known for its disdain of materialism, the Dead also pioneered some of the most lucrative moves in the music business and were masters at turning their brand name into a cash cow.
At its height, the band pulled in as much as $95 million a year, not only from the usual sources of concert tickets and CD sales, but also from an ever-multiplying roster of spinoff products. Even now, more than a year after its fabled leader, Jerry Garcia, died and the surviving members went their separate musical ways, the group is a flourishing business entity.
The Dead musicians, and their managers, did all this by ignoring many of the usual rules. They were able to attract an army of loyal fans, known as Deadheads, without ever having a No. 1 hit. In fact, the Dead sometimes went years without producing a new album, preferring to reach their fans through frequent lengthy concerts. And the band completely eschewed mainstream music industry promotion and big advertising campaigns.
In essence, then, the Dead's story is a case study of substance over form in the context of niche marketing.
From the day it opened for business, the group had a clear sense of what its "product" should be and who its audience was. But while the band members appreciated the huge amounts of money they eventually earned -- and recognized the potential to earn still more -- the money never came first and they never let the bottom line dictate what went out the "factory door." By zealously protecting their product's quality, their customers were always sure of what that money was buying -- and never begrudged the fact that the band was getting wealthy in the process.
"The Dead have an image, a brand equity and trust from their customers," said Elizabeth Moore, corporate communications manager at the Procter & Gamble Company in Cincinnati. "They met a genuine consumer need and never became a me-too product. There are very clear parallels to products we market."
Sam I. Hill, chief marketing officer at Booz-Allen & Hamilton in Chicago, is no less a fan on business grounds. In his view, the Dead represent the best of "non-traditional" marketing, i.e., making a simple value proposition to a select group of customers without the hype and hoopla of an overwrought promotional campaign.
"The Dead established a long-term personal relationship with their customers and that was the basis of the brand -- it was sustained development against a single segment," Mr. Hill explained. "That's what marketing should be about, rather than glitz and tricks."