Build It and They Will Invest
Jeffrey Schwartz, co-author (with Rebecca Gladding) of You Are Not Your Brain: The 4-Step Solution for Changing Bad Habits, Ending Unhealthy Thinking, and Taking Control of Your Life (to be published by Avery/Penguin in June), introduces a lesson in the power of entrepreneurial passion from It's a Jungle in There: Inspiring Lessons, Hard-Won Insights, and Other Acts of Entrepreneurial Daring, by Steven Schussler with Marvin Karlins.
(originally published by Booz & Company)
Everyone seems to acknowledge that passion is a sine qua non of the successful entrepreneur, and creative businesspeople often luxuriate in describing their own passionate natures — but most don't do it in ways that are candid to the point of being embarrassing. Then there are people like Steven Schussler.
Schussler's detailed account of the indignities he suffered to make his dream (starting a themed restaurant chain with a tropical rainforest motif) come true memorably documents what passionate entrepreneurs will put themselves through to achieve their goals. Turn your home into a literal zoo? Just do it. Cause your neighbors to form a watch group because they find you a public nuisance, and have the police raid your domicile thinking you're a drug dealer? Sure, if that's what it takes to build a life-sized prototype of a rainforest restaurant. Tolerate repeated assertions by your most promising potential investor that you're crazy? Hey, all in a day's work for those genuinely committed to success.
As an account of doing whatever it takes to get the job done, Schussler's story is tough to beat.
— Jeffrey Schwartz
---
Excerpted from Chapter 2 of It's a Jungle in There: Inspiring Lessons, Hard-Won Insights, and Other Acts of Entrepreneurial Daring
---
When you are passionate about a project, anything is possible.
As an example: for years, I wanted to create a themed restaurant based on the tropical rainforest. It started back when I was a teenager. I loved parrots and fish, and I wanted to have a restaurant where they could be displayed for interactive, educational purposes. I also wanted to create an environmental awareness of these beautiful creatures and educate people about what they could do to save the rainforest. The problem was getting investors interested in my idea. Just talking about the project was getting me nowhere. I had to do something far more dramatic and impactful if I ever wanted a shot at financial backing for my idea.
My attention-grabbing idea? I turned my suburban home into a tropical rainforest. I created a jungle home smack dab in the middle of my residential neighborhood. Over a period of a few years, my standard split-level home was transformed into a jungle dwelling complete with rock outcroppings, waterfalls, rivers, layers of fog, mist that rose from the ground, a thatched hut covered with vines on the roof, tiki torches, a twelve-foot neon "paradise" sign, and a full-size replica of an elephant near the front door.
It wasn't easy to create this life-size prototype. I had to knock out rooms to create a greenhouse and I purchased 3,700 bright orange extension cords to hook up to the twenty different sound systems, lights, and fog pumps that provided the jungle noise and mist that floated through the house. Then I had to learn to live with forty tropical birds, two 150-pound tortoises, a baboon, an iguana, and a bevy of tropical fish housed in ten 300-gallon tanks. There were also fifty different animatronic creatures in the house — a collection of mechanized alligators, gorillas, and monkeys. At least I didn't have to feed or clean up after them, but changing their batteries was a real chore. I finally devised a way to get them to run on electricity.
In the bedroom, my bed was constructed to look like it was suspended in a tree. It had waterfalls behind it and mist was rising up in different places throughout the room. Birds and animals moved freely through the area during showings of the house. There were tortoises in the kitchen, parrots in the bathroom, fish everywhere. The humidity from the pumped-in fog and mist destroyed my wallpaper, but I didn't care. Every room, every closet, every hallway of my house was a "scene": an attempt to present my idea of what a rainforest restaurant would look like in actual operation. My house became one huge theatrical set, a life-size stage to visually present my entrepreneurial vision. Overall, it took me three years and almost $400,000 to get the house developed to the point where I felt comfortable showing it to potential investors.
Several of my neighbors weren't exactly thrilled to be living near a jungle habitat. They started a watch group. They even bought walkie-talkies and would update one another on what was happening. When, one day, I heard the front entry chime, I opened the door to what looked like a full-scale crime scene. There were cop cars and officers all over the place. One guy put me up against the door and said he was with the Drug Enforcement Administration and they were going to search the premises for drugs. Because of my huge residential electric bill, they assumed I was growing marijuana in the house. They were astonished when they discovered the tropical rainforest.
Let me tell you: it's not easy to live in a house filled with jungle creatures and surrounded by angry neighbors, all on the off chance that it might help get funding to realize an entrepreneurial dream. What got me through was passion, pure and simple. I knew no venture capitalists were going to invest their money in my far-out concept without actually seeing it, so I transformed my house into my vision of what a rainforest restaurant would look like in order to make them believe in my dream.
My plan succeeded. It turned out that a fellow Minnesotan, gaming executive and venture capitalist Lyle Berman, bought into the concept and raised the funds necessary to get Rainforest Cafe up and running.
I remember the first time Lyle visited my home. It was early morning and he stopped by on his way to work. I came out to greet him wearing jeans and a khaki shirt, like a safari guide, with a parrot on my shoulder. I led him inside, where he was greeted by forty tropical birds in cages and a baby baboon named Charlie wearing a dress. Jungle foliage, including all kinds of plants and vines, was hanging everywhere. There was a thirty-five-foot waterfall, too, which emptied into a river that snaked through the house and out into the yard. It was filled with pink antifreeze so it wouldn't stop flowing in the winter. To top it off, I created a mock-up of a retail store with various kinds of rainforest merchandise that looked like a Florida souvenir shop on steroids.
After giving Lyle a tour of the house, I asked him what he thought of it. He told me I needed a psychiatric examination and there was no way he'd invest in my idea. He then asked me if he could bring his kids by to see the house, to which I of course agreed. On his next visit, after I gave his kids the grand tour, I again asked Lyle what he thought of my idea.
"Well, your dedication and passion are off the chart," he admitted, "but I'm not buying into this," he claimed. Then he asked if he could bring his parents over.
By the time Lyle's parents had completed the tour, Lyle and I had developed a little ritual. Once the visit was over, I'd ask him what he thought. Then I'd anxiously await his answer. This time I reminded Lyle how committed I was to the project, and his response was: "I think you should be committed!"
As time passed, Lyle found additional reasons to visit my house. I guess my tenacity and passion for the Rainforest Cafe idea kept growing on him. He kept visiting my house, bringing over other investors for their reactions. Finally, after about two years, Lyle decided to back my idea, and the rest is history: the Rainforest Cafe chain became one of the most successful themed restaurant concepts ever created, and continues that way today under Landry's Restaurants and Tilman Fertitta's leadership.
These days, of course, I create my restaurant concepts in warehouses far from residential neighborhoods, but back then there were no warehouses. I sunk every dollar I had into making my house a themed rainforest restaurant, because I was passionate about the concept and I wanted to see it become a reality.
— Steven Schussler
Used with permission from It's a Jungle in There, © Sterling Publishing 2010.
Recommended stories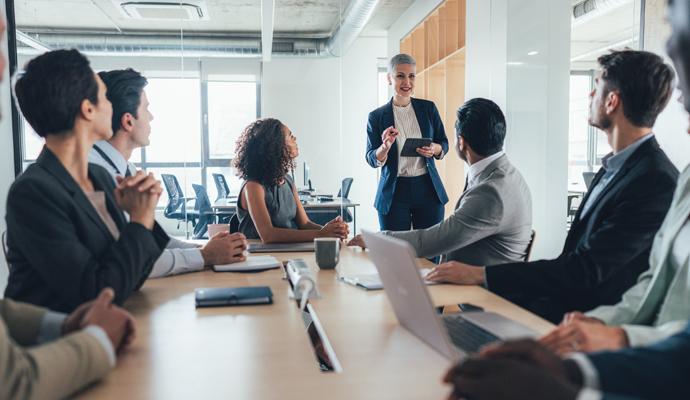 A former executive's 1960 novel, The Lincoln Lords, shines a light on the essential qualities of leadership.