Marketers Eye Live TV in Search of Viewers
Advertising during events like the Super Bowl has become more important — and expensive.
The cost of a 30-second commercial during this year's Super Bowl 50 set a new record. Advertising Age reports that some advertisers are paying more than US$5 million, topping last year's price of $4.5 million by more than 11 percent. In 2011, the same ad buy would have cost an advertiser $3.5 million. That's a 43 percent increase in five years.
With the biggest U.S. television audience of the year, the Super Bowl has exacted a premium for decades. Last year's Patriots vs. Seahawks heart-stopper attracted the biggest U.S. Super Bowl audience ever, at 114.4 million viewers. But Super Bowl viewership over the last few years has been rising only incrementally; per Nielsen, the U.S. audience was 108.7 million in 2013 and 111.5 million in 2014.
The early reports about ad rates for this year's Academy Awards broadcast, scheduled for late February, further underscore the trend in ad prices for live events. The price for a 30-second spot there is inching upward — marketers are paying as much as $2.2 million for 2016 Oscar ad time, compared with just under $2 million last year. This, despite a drop in viewers of about 15 percent between 2014 and 2015.
Some Super Bowl advertisers are paying over $5 million; that's a 43% increase in five years.
Spend more! Get less! That hardly seems like a recipe for marketing success — until you get a feel for how long the tail of video viewership, online and off, really is. People can watch a seemingly endless amount of content, which can be viewed through a growing number of formats and devices. In fact, the tail is now so long and viewers so dispersed that advertisers have seemingly few ways to make a major impact. These days, a top-rated TV series is just another program in a sea of content choices that can be watched any time, almost anywhere.
When it comes to watching programming at the time it airs, viewership is heavily skewed toward live events. This past fall and winter it's been football, followed by everything else. During the just-ending NFL season (which runs from September through January), 46 of the top 50 most-watched programs in broadcast were its games. This summer, we'll undoubtedly see a similar phenomenon during the Olympics in Rio de Janeiro, when NBC plans to air many of the events live in primetime.
Here's a quick snapshot of recent TV viewership: During the week of January 4, 2016, the NFL's AFC wildcard playoff game was the most watched program, with 12.8 million viewers in the coveted 18 to 49 demographic. The next most-watched program was another live event, the Golden Globe awards, but even in second place, its viewership was only 6.9 million in the same demographic. A traditional sitcom, Big Bang Theory, took the third spot, but now we're at 4.8 million viewers. In the top 25 alone, there's a viewership decline of 83 percent between first place and last. (These statistics do not take into account delayed viewing.) It's no wonder the traditional upfront market — the ad sales marketplace in which advertisers buy ad time in advance for the upcoming season — is in a slow, steady decline. In fact, it's been down for three years for network TV and for the last two years for cable, according to MediaPost.
Some marketing leaders have taken note of this trend, and are plowing their TV advertising budgets into live events — often sports broadcasts. Such programs are highly unlikely to be DVR'ed for later viewing, when commercials tend to be less effective or skipped entirely. Is this shift in attitude about TV advertising predominant? It's hard to say, since most companies demur when it comes to discussing their media strategies. But talk to some privately and you'll discover more that are deemphasizing traditional, primetime TV buying in order to find their audience in other ways.
General Electric has been forthright in its response to this powerful change in consumer media consumption. At a recent conference put on by Business Insider, Linda Boff, the company's chief marketing officer, said that 92 percent of GE's TV ads, "are what we call 'live' so think Sunday Night Football, late night comedy [which is pre-recorded but often watched when it airs], SNL." The other 8 percent goes into what she termed "high impact moments" such as the first episode of the Breaking Bad spinoff Better Call Saul and the final episode of Doctor Who. (GE is not advertising during the Super Bowl this year.)
But the solution for most advertisers may not be to emulate GE. As event TV becomes pricier, it will simply be out of reach for many of them. Troublingly, there's no clear way forward in terms of how else to achieve that impact. Digital video is one alternative, though not a panacea: An April 2015 study by the Interactive Advertising Bureau showed that 68 percent of advertisers and agencies plan on spending more in this medium over the next 12-month period, investing an average of about $10 million — or just two 2016 Super Bowl ads.
Of course, digital is a different world, one in which audiences fragment into exponentially more pieces than they ever could when video meant network and cable TV. Just ask Yahoo, which shuttered its Screen video offering at the beginning of January. As beleaguered as the company may be, it still has one of the Internet's largest audiences, and Screen's video content sounded great. At least on paper, it looked like it could attract a healthy audience. The program lineup included the resurrected NBC sitcom Community, licensed Saturday Night Live content, and even a global live stream of an NFL game in October 2015.
Huge online presence, great content — but no one was watching. And if no one is watching, advertisers will continue to look for impact elsewhere. The question, for most of them, will be, "Where?"
Recommended stories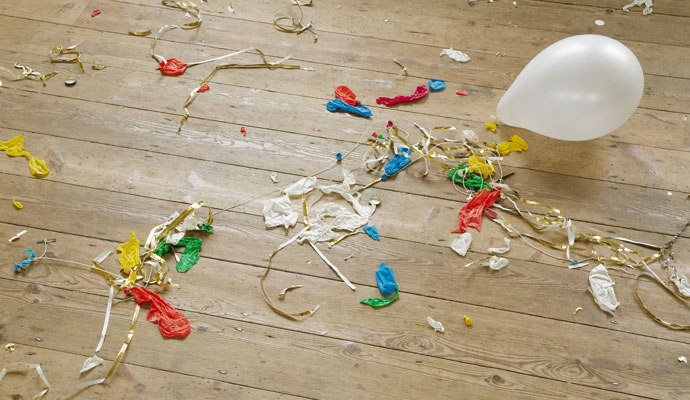 Death and dismissal stalk everyone with a job, as Joshua Ferris reminds us in a ferociously funny novel set during the dot-com bust.