All articles tagged: sales

Drug companies believe they'll reap billions taking prescription medicines "over the counter." But the strategy is no substitute for real innovation.

Once used largely for nonessential, tactical activities, partnering now covers core operations, transforming entire industries.

Marketers worry about top-line revenue, while operations people fret about cost. Differentiated Service Policies allow them to coexist.

Occasion-based segmentation online is the travel industry's ticket to success.

Cisco. Sony. Palm. Contract manufacturers gave OEMs more supply chain headaches than solutions. What went wrong. What needs to be done.

A small Ozarks manufacturer has a message for big companies: Open-book management can increase productivity and release entrepreneurial spirit.

Online's biggest retailer aims to serve the offline retailers it once threatened. The shift may be Amazon's best hope for prosperity.

When recession looms, companies typically turn to layoffs for short-term relief, but this rarely improves long-term performance. This time, shake up your organizational model to improve efficiency.

Internet auctions create losers as well as winners. Game theory shows companies how to improve their chances.

Best Buy Co. Inc., Executive Vice President, Marketing

Genentech Inc., Executive Vice President, Development and Product Operations, and Chief Medical Officer

Nissan Motor Company, President and Chief Operating Officer

Creating value is just the beginning. To make money from innovation, you must drive your industry's evolution — even before the industry exists.

To grow a new fiber-optics business at Internet speed, the Canadian giant gave up manufacturing and turned its vendors into strategic partners.

The short self life of Priceline's WebHouse shows some products aren't suited to dynamic pricing. But it doesn't mean the model can't work.

In the E.U., your secrets are sacred. In the U.S., they are for sale. For global marketers, that means trouble.

The giant toy retailer missed the Wal-Mart incursion and the Web discontinuity. But with its bricks-and-mortar advantages, it can still fight the e-tail war.

How did this retailer go global? By using a strategy of "directed opportunism." And knowing how to clone its corporate DNA.

Forget all the hype about "tailored marketing" on the Internet. The Web is just as likely to drive a wedge between retailers and their customers as it is to bring them closer.



PwC insights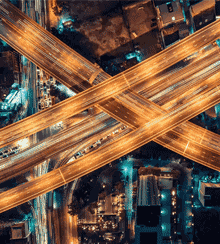 An integrated approach to city resilience and how urban leaders can better prepare for natural and human catastrophes.