All articles tagged: automobiles

The novel The Magnificent Ambersons reveals the dangers of complacency in the face of transformative new technologies.

Trains, automobiles, and the plain impact of transportation.

Today's SUV is as fuel-efficient as yesterday's small sedan, but you'd never know it by reading conventional business narratives.



More PwC insights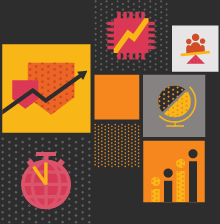 Bold insights for bold leaders. A new series that addresses the most urgent forces facing business leaders in 2021 — and beyond. Explore the series.