All articles tagged: digital IQ

The top digital performers transcend traditional approaches to large-scale change.

The chair of a foundation dedicated to safeguarding personal information online believes blockchain is the answer.

The right mix of talent, innovation, and experience will help your company master emerging technology.



More PwC insights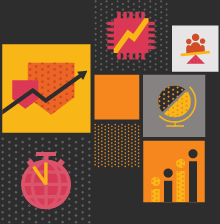 Bold insights for bold leaders. A new series that addresses the most urgent forces facing business leaders in 2021 — and beyond. Explore the series.