All articles tagged: private equity

Crisis creates business opportunities. This time, M&A activity will lead the way, and buyers will be in the driver's seat.

Stephen A. Schwarzman discusses what it takes to think big — in business, deals, and philanthropy.

Some of the most combative shareholders are deploying the most powerful weapon possible — sound advice.



PwC insights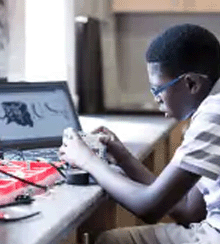 Four stepping stones enable youth to cross the digital divide and gain the necessary skills to thrive.