Lamont didn't need to be sold on one of the biggest shifts in the recommended system for distributing vaccine — centralized third-party distribution. He had already seen in Houston the benefits that could be gained from outsourcing that part of the process. When Lamont had first arrived in Texas, Houston had been doing all of the picking, packing, and distributing of vaccine to providers. Over time, however, the process had shifted; the VFC program began contracting all of that work to a commercial provider, a company that handled much of the third-party distribution throughout the country. Lamont rapidly became a fan. "The risk of losing millions of dollars of vaccine if your refrigerator goes down becomes someone else's problem, and that is a huge benefit," says Lamont. "We also didn't have to maintain the delivery trucks and vans. All these benefits combined meant we could focus all our attention on health care, on improving immunization rates, and other things we didn't always have the time to do before third-party distribution."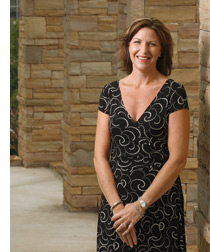 In early May 2004, Lamont and Lane began a yearlong process of vetting their findings with stakeholders and tweaking the recommendations. The government process of getting input is time-consuming yet critical for getting things done in a transparent manner. To the outside observer, it may seem like bureaucratic red tape. After all, the path to change in private industry is typically straightforward; the rationale is usually either cost savings or increased revenue. In government, however, "legislative leadership" requires partnership development and stakeholder participation and buy-in in making decisions and committing resources. There is accountability to a much wider range of stakeholders, and building consensus among all of the stakeholders takes time.
"Of course, government can take only so many cues from business practices," says Gimson. "We can look at what Wal-Mart does in pushing its suppliers hard to create their just-in-time system, but we can't take it that far. We need more of a cushion than just-in-time. In other words, the government can't become Wal-Mart, because often, as in this case, the stakes are too high."
Lane, Gimson, and Lamont did have cost savings in mind when they were looking at changes to the children's vaccination program. But they clearly understood that cost savings could not be the chief rationale for change. Saving and enhancing children's lives through immunizations had to be the primary goal. They needed to show stakeholders that what they were proposing clearly accomplished that goal, and that along with it came these other benefits — cost savings, transparency, better data for scientists, and successful new vaccines. The stakeholders at the state or city level were not as interested in learning that the federal government was going to save more than $500 million by changing the program as they were in knowing that they would never run out of money for vaccine for the children in their state, and that they were guaranteed to get the needed funding within a certain number of days. Still, none of the stakeholders could deny that the financial performance of this initiative was head-turning: As of early 2008, its overall return on investment is estimated at $400 million, with annual savings in perpetuity of $19.5 million beginning in 2012.
Getting buy-in from every interested party was key to getting the program off the ground. Lane and Lamont wanted to avoid backlash at all costs; they needed a plan that included input from everyone. "One of our greatest concerns was that someone would try to torpedo the project by going to leadership and raising a lot of red flags," Lamont says. "We tried to avoid that by engaging folks as early as we could. We had them at the table with us as we were developing these recommendations. And we showed the ability to listen to feedback."