But many of these changes will turn out to be cyclical; they will not add up to permanent market saturation. Moreover, like emerging nations, industrialized countries treat their auto industries as strategic assets, in part because VMs have a multiplier effect on overall economic growth and employment. Hence, the auto industry will likely receive a disproportionate share of stimulus funds from governments around the world. Sooner or later, credit will return, and so will the need for vehicle replacement. Market growth will probably return at levels of 1 to 2 percent per year, especially in the United States, where the population is more likely to keep expanding than it is in Europe.
As for the large number of lower-growth economies: Those markets will probably not cross the threshold of mobility until after 2020. Current conventional wisdom posits that car companies from the REEs may be better positioned there, because they know the markets better. But any VM that has prospered in an REE, no matter where the VM comes from, could be positioned to sell to the millions of potential auto purchasers in these countries.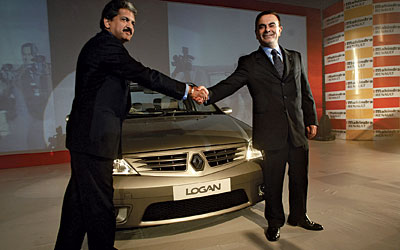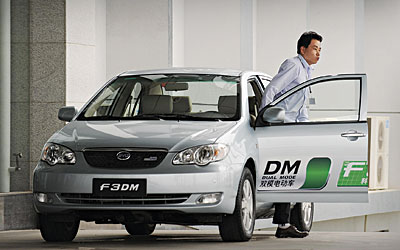 The Struggle with Established Ideas
Even as they try to keep afloat in the bleak business environment of 2009, vehicle manufacturing executives would do well to look ahead to the immense global market that will emerge over the next 10 years, and prepare for it now. A recovery plan focused exclusively on the short term may help VMs survive the current downturn but could make that survival bittersweet and brief.
Some VMs are already building the requisite culture of innovation. They see that "moving people" doesn't necessarily mean selling petroleum-powered, four-door sedans around the world. Daimler AG and Volkswagen have defined three car categories that require the support of distinct products and services. The first is a car for intracity travel, moving people short distances, not at high speeds, and possibly in combination with other forms of public transportation. For example, a commuter might take a train to an urban rail station, get in a small electric car to go downtown, and park in a communal lot where someone else could then pick up the car for use. Putting this kind of comprehensive system into place means developing new linkages and "smart" features, such as automated parking tolls, plug-in outlets for recharging electric vehicles, and car service networks integrated into the daily commute.
The second category is a car that fills the need for regional travel, such as going to and from work in relatively suburban or semi-rural areas. The distances are longer, the speeds are higher, and the desire for a permanent family car is greater. Therefore, a different type of car with a non-electric drive train, perhaps a hybrid, is optimal.
Vehicles intended for use in long-distance travel at higher speeds and carrying more people or cargo make up the third car category. Advanced diesel-fueled vehicles are well suited to this kind of driving because of their low operating cost per mile and their efficiency in an emissions-constrained environment.