Marketers, Meet the Millennial Generation
A radically new marketing approach is required to reach Generation Y.
(originally published by Booz & Company)
Even with decades of practice communicating with young consumers, marketers may not know what they are in for with Generation Y. Most companies have had little exposure to this cohort. In the U.S., more than 60 million consumers were born between the launch of MTV in 1981 and the commercialization of the Internet in 1996; they have about 140 million counterparts in Europe and almost 20 million in Japan. The older members of the group are only now moving into the mainstream adult arena of reliable cars and mortgages.
Complicating matters is the very nature of Gen Y. Gen Ys, also known as millennials or echo boomers, are the first consumers to be shaped by interactive media. They're plugged in constantly, and the companies that have targeted this young cohort have bombarded them with come-ons in every conceivable medium for products that seem to change as quickly as new technologies emerge. Consequently, Gen Ys are adept at screening out most traditional marketing.
"Gen Y cannot be marketed to," says Peter Kang, creative director of interactive and emerging technology at Saatchi & Saatchi LA. "They're just too astute in the ways of advertising."
Perhaps. But maybe something else is revealed by how hard it is to attract Gen Ys: Namely, marketers cannot merely tweak traditional techniques, as they have in the past, to reach this group. Instead, a radically new approach is needed, one that takes advantage of updated tools and updated thinking. For starters, take these three steps:
1. Learn the ways of the Millennial Generation. Coming of age in the most brand-crazy period in history, Gen Ys expect a constant rush of new brands and new iterations of their favorite products; their tastes don't stay still very long. "By the time we recognize the wave, it's already crashing," says Venkatesh Kini, former chief of Coca-Cola's Sprite and flavors brand business unit and now Coke India's vice president of marketing.
To forecast what Gen Ys want, leading youth marketers increasingly either push the existing boundaries of consumer research or abandon traditional approaches altogether. "We don't do [conventional] market research. We spend time with people," says Jean-Pierre Petit, who heads Nike's soccer business in Europe. "Our designers and product people go to soccer games, or to the in-line skaters at Trocadero, to connect with the kids. You can learn a lot from just watching and talking to them." In other words, smart Gen Y–leaning companies are focusing their information gathering efforts on direct insights into youth "tribal" behavior and attitudes, as opposed to the more superficial insights that emerge from typical customer surveys.
Out of this type of research, for example, Volkswagen produced its extremely creative, against-the-grain ad campaigns for the Jetta, which graphically touted the automobile's safety features — and hit an elusive sweet spot among Gen Ys. After a similar type of exploration, Sprite was able to play to Gen Y's cynicism and sense of irony by running ads mocking the pretentiousness of celebrity endorsement with the tag "Image is nothing. Obey your thirst."
Using "ethnographic" studies, similar to those pioneered by VW, Motorola discovered that although cell phone makers had been stressing new technology as the key differentiator, Gen Ys cared more about style and personalization. The fabulously successful RAZR phone, whose cutting-edge design comes in a variety of colors, grew out of this finding. Because of Motorola's technology focus, the company could create the RAZR only by detouring around its traditional innovation process and setting up a separate project team that was focused on Gen Y behavior.
2. Integrate all your communications. Whereas Gen X spent a lot of time in front of the TV, Gen Y is always "on." They're consumers of every imaginable means of communication: TV, radio, cell phone, Internet, video games — often simultaneously. But they pay attention selectively. Marketers traditionally divide their resources between "above-the-line" mass media campaigns and "below-the-line" direct marketing efforts, often conducted in isolation from each other. But because Gen Ys move rapidly among media, product marketing targeted at them should be interwoven so that an ad in one venue feeds off a different form of advertising in another. For example, moviemakers seeking Gen Y audiences have promoted their films with text messages containing trivia questions sent to cell phones; trailers, actor interviews, lost scenes, and other video goodies on the Web; and longer, costlier advertising on television. "Above-the-line/below-the-line — that's a 20th-century distinction that no longer makes sense," says Murat Yalman, executive director of marketing services at Ford Motor Company.
Integration of communications should not stop with advertising, however. In fact, to truly connect with Gen Y, the entire marketing mix should be realigned. For example, the retail environment must have the same appeal to Gen Ys as the marketing materials that drove them there. Apple has taken this path in its computer stores, which mirror Gen Y kinetic energy and the group's distaste for formality by offering a blend of workshops, tutorials, places to "chill" and get comfortable with products, and salespeople who can close a transaction by typing a customer's e-mail address into a handheld computer and using the information on file in his or her iTunes account.
3. Accept that your product and advertising may have a short shelf life. Instant communication, constant media use, and the desire for individualization have greatly limited the life cycle of popular Gen Y brands and the campaigns that sell them. "Gen Y is growing up in an instant-gratification era, when music, news, and entertainment of any kind is available almost free, almost instantly, and in unlimited variety," says Coke's Kini. "That drives an extreme lack of patience with anything that doesn't appeal to that need for instant gratification."
Put another way, classic multiyear marketing campaigns, in which a character like the Energizer Bunny can keep going and going and going, are not likely to appeal to Generation Y. A better option is advertising that evolves but is built around a consistent marketing platform. For example, Burger King's Gen Y marketing effort includes rotating versions of its "Have It Your Way" ads with continually updated leading figures like Subservient Chicken, the King, the Whopperettes, and Dr. Angus.
"We talk a lot about idea obsolescence versus idea extension," says Tom Birk, director of research and planning at Miami-based Crispin Porter + Bogusky, Burger King's ad agency. "Rather than extend the existing campaign and try and give it legs, even as we launch a campaign, we've got teams upstairs trying to outdo it and replace it."
Transforming a company's marketing philosophy to fit the needs of a demographic like Generation Y is an extraordinary commitment, but it can pay off for decades and generations to come. Marketers who attempt to understand Gen Ys now will have the jump on competitors as this group matures. After all, some of the biggest brands on the market today bonded with baby boomers early and rode with them from youth into middle age. Who will be the winners of tomorrow? Will the brands that grew up with the baby boomers reinvent themselves for Gen Y, or will the big brands of the new millennium be names most of us haven't even heard of yet?

Author profile:
---
John Jullens (jullens_john@bah.com) is a principal with Booz Allen Hamilton in Cleveland. He specializes in helping companies improve their sales and marketing capabilities, including revenue growth strategies, brand management, customer relationship management (CRM), and retail channel effectiveness.

Recommended stories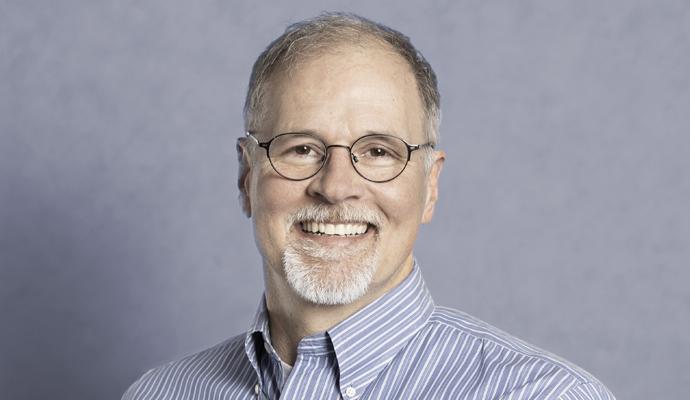 CEO Robert Playter dispels worries about the potential harm robots could inflict and thinks they will empower people instead of displacing them.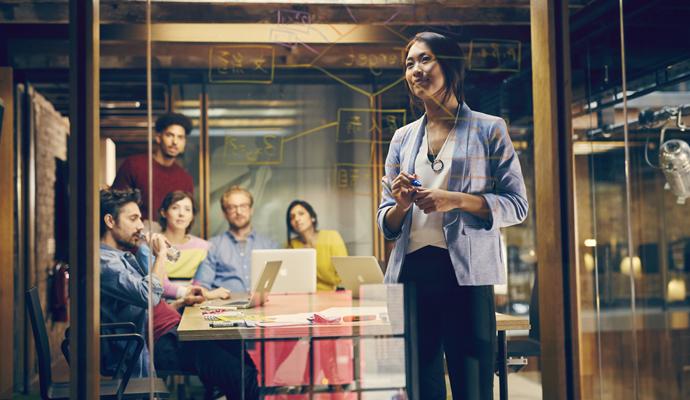 Five foundational building blocks can help innovators maximize value creation inside their organization.