Millennials are risk-aware, not risk-averse
Believing the popular perceptions about millennials could be risky business.
At a recent gathering in Chicago organized by Finimize, a financial website targeting millennials, I asked the participants what kind of careers they wanted. Out of about a dozen early twentysomethings keen to work in finance, only two raised their hands indicating they hoped to work in traditional big banks, more than half wanted to work at startups, and a handful were interested in social enterprise or nonprofits.
The response was somewhat surprising, given the popular perception that the large and increasingly influential cohort of 20- and 30-something Americans is more risk-averse than older generations. (The Pew Research Center defines the millennial generation as the 71 million Americans born between 1981 and 1996 — that is, those who are between 23 and 38 years old in 2019.) These are just a few recent headlines declaring it so: "Millennials Are Risk Averse and Hoarding Cash" (Investopedia) , "Yes, Millennials Are A 'Risk Averse Generation'" (Hedgeye), and "Overcome Risk Aversion to Optimize Millennial Investment Behavior" (T. Rowe Price).
Flooding into startups and other companies that are not yet established isn't exactly the hallmark of a risk-averse group. In fact, when we look behind the headlines, it is clear that millennials, rather than being risk-averse, are risk-savvy and risk-aware.
By some measures, such as their investments or social decisions, millennials take fewer risks than the generations that came before. But by others — say, speaking up at work or career decisions — millennials likely set older generations' alarm bells ringing. Seven in 10 millennials aspire to be CEOs, and more than nine in 10 seek more broadly defined leadership roles — none of this is for the faint of heart.
Seven in 10 millennials aspire to be CEOs, and more than nine in 10 seek more broadly defined leadership roles — none of this is for the faint of heart.
The reality is that their methodical, information-fueled approach to assessing what to do with their money, free time, and careers may lead millennials to decisions that strike their parents and elders as risk-averse — but that also have a compelling logic. And their attitudes and actions challenge the way we all might think about risk itself.
Understanding millennials' distinctive attitudes about risk is vital for leaders and managers, given that the cohort recently became the largest in the U.S. workplace. Millennials' attitudes also affect which products are offered to their demographic, which is expected to spend US$1.4 trillion in 2020, and how those products are marketed.
Living social
Socially, millennials are indeed more risk-averse than older Americans, perhaps because of the reputation-damaging potential of social media. San Diego State University psychology professor Jean Twenge has found that the youngest millennials and the teens immediately behind them are less likely to have sex or drink than previous generations were at the same age. The author of iGen — the title of the book refers to Twenge's term for this demographic — notes that a significant trend has reversed: In the past, more teens drank alcohol than thought it was safe. Today, there are more teens who think drinking is safe than there are teens who imbibe.
Millennials also are slower to marry than earlier generational cohorts, according to a 2018 Brookings Institution survey. Though some researchers may interpret their relationship reticence as risk aversion, millennials' attitude toward relationships actually shows a sea change in society: Not so long ago, not marrying was the bigger social risk.
Financial risks
Millennials are said to be risk-averse when it comes to finance because many start saving at an early age, hold more cash and bonds than other generational groups, and devote only a small percentage of their portfolio to stocks. The Federal Reserve's Survey of Consumer Finances also shows that they put less money into retirement savings in favor of rainy day funds.
And for good reason. A recent Brookings Institution report notes that millennials have accumulated less wealth than earlier generations at the same age. But we shouldn't equate lack of capacity with lack of capability. In fact, millennials tend to have a good deal of confidence in their ability to invest.
Dennis Nolte, a financial advisor at Florida-based Seacoast Bank, challenges the notion that millennials are more risk-averse than earlier generations, at least in terms of investing. "I find them tempering their behavior in the same way people would have 20 to 30 years ago in a good stock market," he told me.
In fact, many simply may be paying down expensive loans and credit cards — and borrowing money is not what most people call risk avoidance. Three in four millennials are still repaying debt. More than six in 10 (63 percent) carry more than $10,000 in student loans. 
Millennials at work
Millennials' decisions may simply be a practical reaction to having been raised amid a financial crisis and other societal shocks. This can carry over to their careers. "They are responding differently and appropriately to changing circumstances," says Bruce Tulgan, founder of the workforce consultancy Rainmaker Thinking and author of several business strategy books.
Tulgan notes that millennials were raised by helicopter parents trying to reduce their risks and raise their confidence, and that their smartphones have given them unprecedented access to information. The result is an intense focus on the things they can control, but a blind eye when they feel they have no influence over a problem.
That worries hiring managers. But businesses can close such soft skills gaps, Tulgan says, through recruiting, onboarding, incentives, and leadership development strategies.
Job turnover
Unlike past generations, millennials don't seek job security in traditional large corporations. But when they find a company they trust, they value it highly. A Great Place to Work study reports that millennials are 22 times as likely to want to work long-term at a company they trust than as at one they don't trust. By comparison, baby boomers (born between 1946 and 1964) are only 13 times as likely and Gen X (born between 1965 and 1980) workers are 16 times as likely to prefer an employer they see as trustworthy.
Millennials are more likely than other cohorts to perceive staying at a job with poor work–life balance and a lack of growth opportunities as a bigger risk than seeking out a new opportunity. A recent survey by the Muse, a career platform targeting under-35s, finds that nearly six in 10 millennials plan to change jobs this year as they seek better workplace culture and values.
In 2016, a Gallup survey reported that millennials were changing jobs at three times the rate of older generations, at an estimated annual cost to the U.S. economy of more than $30 billion. "Many millennials likely don't want to switch jobs, but their companies are not giving them compelling reasons to stay," the survey noted.
They're not necessarily seeking more money. Rather, they want "softer" attributes — professional development and coaching, real-time feedback, and a sense of purpose. Some studies have shown that millennials value creativity, flexibility, and autonomy in their workplaces — not surprising for a generation that grew up accustomed to uncertainty. And they tend to favor flat management structures over rigid hierarchies.  
As they continue to mature and gain experience (and wealth), the preferences millennials express about what constitutes risk in their personal, financial, and professional lives will play an increasingly large role in the U.S. economy. They will dictate the financial products and services they are offered, and the way organizations recruit and develop talent. 
Businesses that don't recognize these generational differences are, well, taking a big risk.
Recommended stories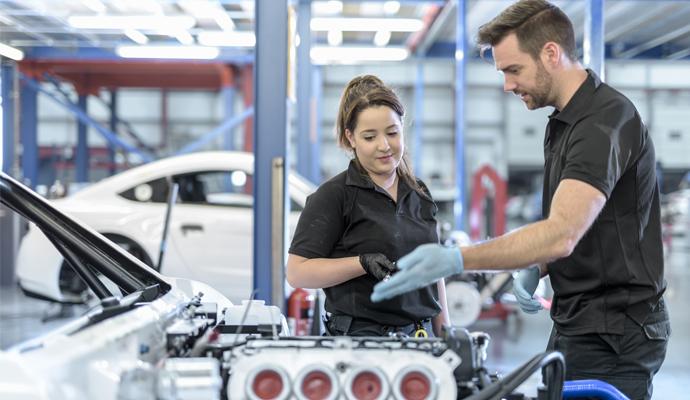 When the paint shop leadership team for carmaker Audi initiated a change process, they decided to trust the power of questions.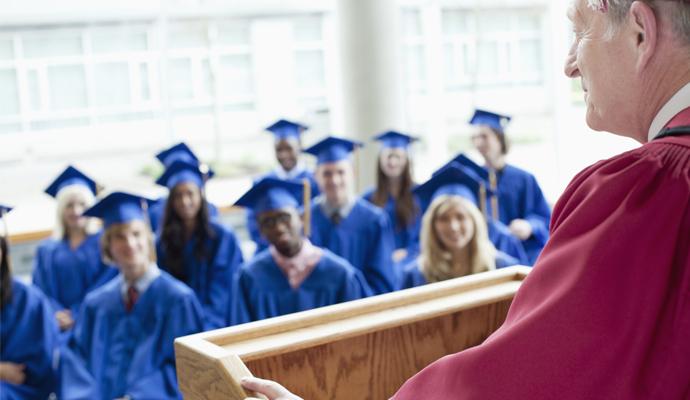 The expectations that employers and employees have of each other have changed. So what should those starting their careers do to get ahead?